Seminars: Who wants to be a priest today?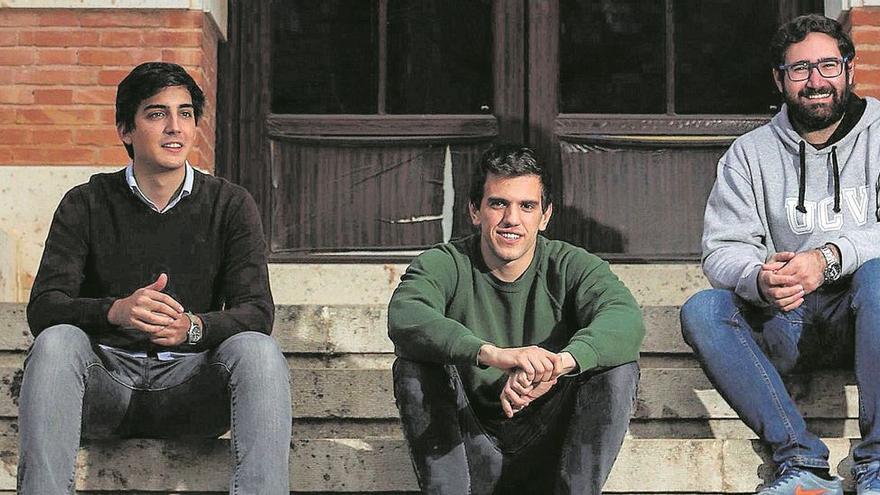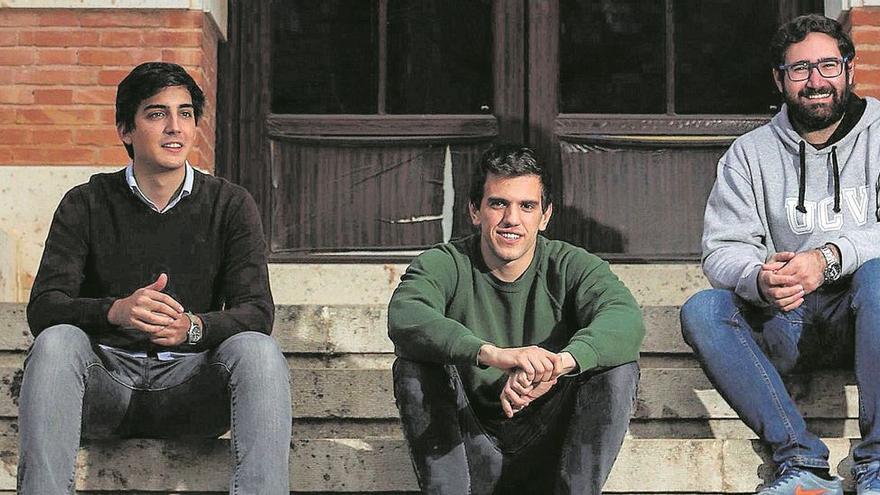 "When I told my parents about my true calling, they had a hard time understanding it." Luis González de Gregorio is 22 years old and wants to be a priest. His family revelation had the same initial impact on the homes of Bruno Jiménez Calvo and David Rojas Ivars. All three are companions at the La Inmaculada Major Seminary, in Moncada, Valencia. Young, good-looking and with a great sense of humor, they share the same goal: to get organized in a few years and teach the word of God. When asked about the resignations that this implies, they smile. "The Lord asks a lot of you, but he does not take everything", Bruno comments. "Actually, it doesn't take anything away from you," he remarks immediately, to which accomplices Luis and David agree.
A few meters away, the rector Fernando Enrique Ramón listens and affirms with a slight movement of his head. From there the talk flows easily. Without complex. Without avoiding issues such as the sacrifices that religious life implies, new technologies, friends, previous love relationships or what they expect from the future when the church suffers to recruit whoever takes the witness of his predecessors. "We are here because we want to and nobody imposes anything on us, it is another choice of life", is his recurring phrase throughout the afternoon.
After two minutes of conversation, the three students of Philosophy and Theology strike down any preconceived image that might exist moments before opening the doors of the vast ecclesiastical enclosure of Moncada. In the enclave, located just over ten kilometers from Valencia, red brick buildings and well-kept gardens predominate. A scenario that invites you to break your digital dependence for a few minutes. But the three "are kids of today" as the rector points out. They go to class, they pray and, of course, they have a cell phone.
The priesthood, in his case, was not the first college choice. Luis came to study architecture for two years. To the question why he left everything behind, he answers: "I think people are very much in need of knowing God". Although his family is religious, the decision of the oldest of three children caught them by surprise. Now they have seen that it was not a youthful fad. "I'm going for the second year and I'm very happy," he says. Bruno, meanwhile, said goodbye to the scholarship that made possible his studies in Business Management Engineering at EDEM. "They even told me that I was going to throw everything away for this", recalls. His was not an overnight revelation. "In ESO I was already clear that my vocation was the priesthood," he explains while looking back.
First year of reflection
David, for his part, was immersed in a teaching career at the Catholic University. Too closed that door when spiritual doubts about the future grew. He is in his first course at the seminary, the so-called propaedeutic. "It is a year of reflection, of human, spiritual and doctrinal formation", reels the rector. "It is about making a stop to focus on the vocation", manifests. David only leaves the seminar once a month, unlike Luis or Bruno who can return home to their families on the weekend. "We live here and we have a routine but we see our group of friends, parents or siblings like any other student," says Luis.
Some of the future priests have even had a girlfriend, "but the call of God is superior to everything". "It is another option of love", asserts the rector. "We must change that idea that we say many things that we do not," according to Luis. "I see it as a challenge and that we are given a lot in return, so much so that for me it is an achievement ", reiterates someone who was marked by the figure of Benedict XVI. Bruno does admit that issues such as parenthood are the ones that make him reflect the most about the path he has taken.
"What they do here is go into a life more inward", continues Ramón, who three decades ago made the same transit, also in Moncada, to train as a religious. They were different times. Remember how more than 900 young people came to study at the seminary. The course that began this past September barely reached fifty seminarians, including those from Ibiza and Menorca. The vocations crisis is evident, but Ramón emphasizes that now "diversity is greater in terms of ages or origin"" In the thirteen years that I have been a trainer, no one has ever told me that they have lost their life here, "he says." Last year six left him, but they all left feeling they had learned a lot, "he says.
A thermometer of the Christian life
When asked about the lack of generational change, points out that the youth "have moved away from the Church". "In the end, all this is a thermometer of how the Christian life is, but what counts is the testimony of faith," he adds. At seven in the morning Luis, Bruno and David are already on their feet to go to Lauds and give thanks to God at the beginning of the day. Getting up early is not what they do best. Nor is there that much difference from any other student. This career, that of the priesthood, is long. With its point of complexity, although it is true that there are no unemployment figures. Quite the opposite. The journalist's approach makes them laugh. "The parish priests of the diocese have to attend to many fronts, multiply themselves, but giving their lives to others pays off", highlights Ramón. Among the subjects they address are Philosophical Anthropology, Sacramental Law or Music. The latter has been skipped to attend to Lift-EMV, they confess a few meters from the class where their classmates rehearse so as not to clash. When the door is ajar and the professor comes out for a moment, in a rigorous black cassock, a few laughs break out. "You have to sing well at masses," admits the rector.
A very solid diocese
Fernando Ramón, who was first vice-rector and before a priest in various towns, is an affable man, open to any subject. An optimist despite everything. These new disciples are the future of a diocese, that of Valencia, which together with those of Madrid and Toledo, is one of the most solid in Spain, as revealed by the Episcopal Conference. It has more than 900 priests, 652 parishes and a wide celebratory activity with marriages, baptisms, first communions or confirmations. "There is a lot of work but the important thing is to face this stage with enthusiasm, wanting to do things for those most in need," advises Ramón, while showing some of the main facilities of the seminar. From the chapel, with hardly any ornamentation for a greater connection with God, "although the boys ask from time to time for some extra decoration." Or the refectory, with large windows and better views of the green patios. "The food is very good", they respond when asked about a subject no less. Through these corridors Luis, Bruno and David will spend the next few years until they are ordered. They are convinced that this, yes, is the right path. The definitive.