Seizures of private homes fall by 23% while those of companies soar | Economy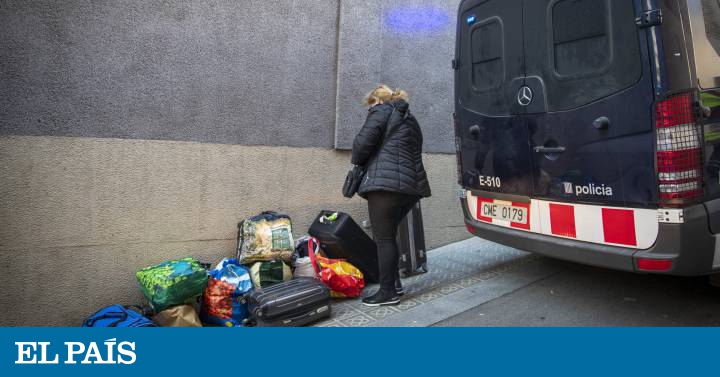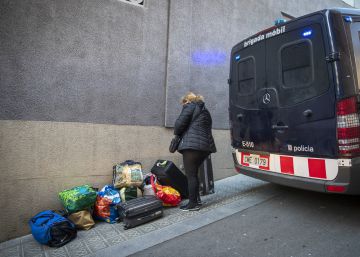 Foreclosures to individuals in the third quarter of the year fell by 23% compared to the same period of the previous year. In absolute numbers, 1,292 seizures of houses to individuals were registered in the property records. Of these, 947 corresponded to habitual dwellings (representing an interannual fall of 21.3%) and 345 to second residences (27% less). This is reflected in the latest statistics on foreclosures of the INE, which expresses how many procedures are initiated by creditors of a loan and has nothing to do with how many evictions are finally carried out (which depends on a subsequent judicial process). The statistics also do not reflect data of people living on rent, which are who are mostly expelled from their homes in Spain.
In any case, as a result of the drop in seizures to individuals, only one in ten (10.5% of the total) of those initiated between last July and September corresponded to homes of natural persons, according to statistics that posted this tuesday. In total, during that period, 12,369 foreclosures on real estate began in Spain and most of them, 5,435 (43.9%), belonged to the category of other urban farms, where they are grouped from commercial premises or offices to squares Garage or storage. The second largest group is the housing of legal persons (that is, companies) with 4,483 embargoes, 36.3% of the total made.
In addition, both categories show strong growth compared to the third quarter of 2018. Thus, while seizures to individuals fell, those of corporate housing shot up 38% year-on-year. And the escalation in the case of urban real estate other than housing was even greater, with figures 50.7% higher than those registered a year ago.
These two types of foreclosures are associated, according to experts, with a deterioration of the economic situation and the greater difficulties of entrepreneurs to carry out their activities. As a general rule, these are mortgages on properties that are constituted to give a boost to a business, and it has nothing to do with the mortgages of individuals who buy a house to establish a home in it.
Flats bought in the bubble
In this last case, the fall that can be seen between July and September has been watching for a long time. The 1,292 seizures of private homes represent the lowest quarterly figure since these statistics began to be collected in 2014. In large part it is because many of the people who bought homes during the boom At the beginning of the century and then they were insolvent, they have already been dispossessed of their homes, although other factors such as judicial varapalos to the Spanish mortgage system are also influenced by abusive clauses, which has paralyzed many causes.
In any case, it is symptomatic that still most of the foreclosures of homes they still correspond to apartments and houses bought during the bubble. More than half, 56.1% of the total, are mortgages that were established between 2006, 2007 or 2008.
. (tagsToTranslate) embargo (t) private house (t) (t) fall (t) 23% (t) shoot (t) foreclosure (t) company (t) mortgage (t) home (t) person (t) person (t) legal (t) legal (t) grow (t) 38% (t) third (t) quarter (t) year



Source link