Seismicity continues to decline on La Palma with eight earthquakes since midnight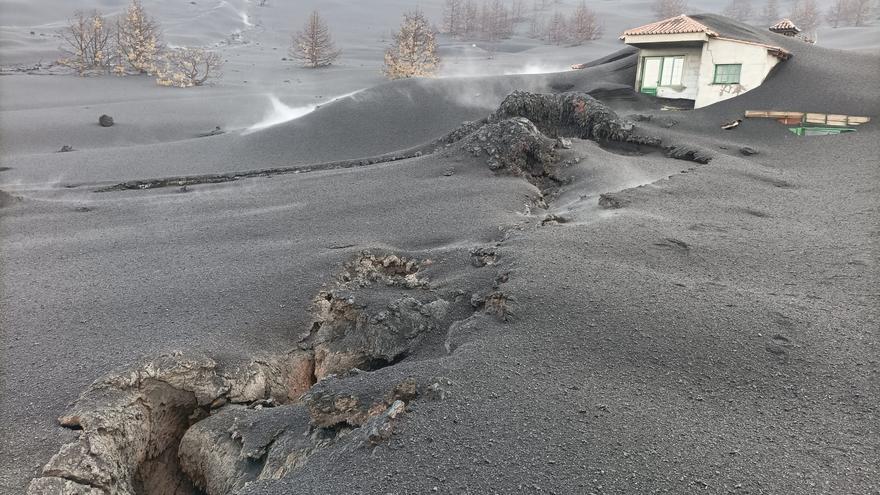 The National Geographic Institute (IGN) has located since last midnight and until 06.51 hours about eight earthquakes in La Palma, registering the highest magnitude, 3.1 degrees, in Fuencaliente at 05.13 hours and at a depth of 13 kilometers.
In this sense, the latest report from the National Security Directorate (DSN) issued early this Sunday indicates that with regard to intermediate seismicity has continued to decrease in recent hours and are located in the same areas.
What's more, the number of earthquakes at depths greater than 20 kilometers remains low and as the level of tremor, also in low numbers, it presents less variability.
Yesterday the reactivation of a wash in the south of Cogote Mountain that affects a new surface within an area already evacuated. Likewise, a new wash has been running since Friday in a southwesterly direction towards Las Manchas.
Meanwhile, the eruptive activity of the northeast flank, where the accumulation of pyroclasts gave rise to the formation of a cone with strombolian and effusive activity that emitted lava flows, has stopped.
Air quality remains at good or fair levels in most of the island's stations and sulfur dioxide levels in the plume continue to be high, marking the presence of magma available to fuel the eruption.