'See you again' faces today against 'laSexta noche' and 'Como la vida itself'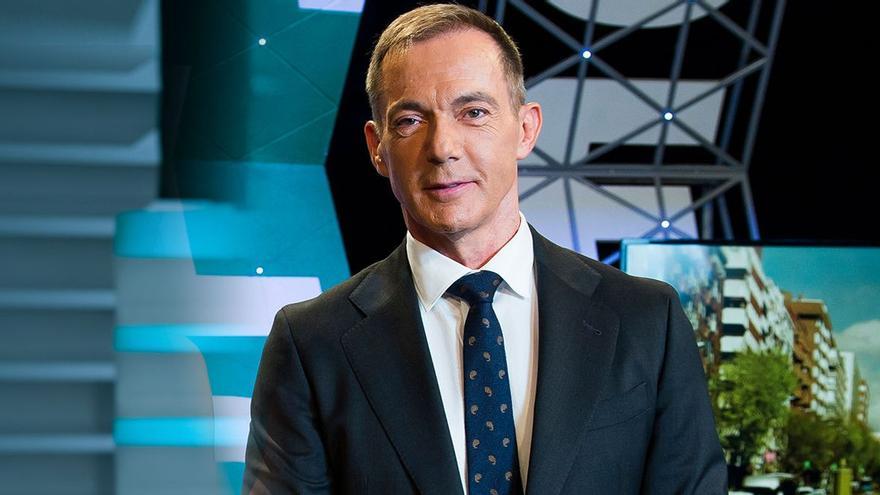 Telecinco broadcasts this Saturday, starting at 22:00, a new installment of 'See you again'. On this occasion, Carlos Sobera will receive on his set a fellow network member: Jesús Vázquez. Mediaset advances that the Galician will attend the program "to give or receive a surprise." In addition, you will experience "a very special moment" during your visit.
Katherine Heigl and Josh Duhamel are the stars of 'Like life itself', the film that Antena 3 offers at 10:10 p.m. After the accidental death of their best friends, Holly Berenson and Eric Messer, both single, will have to take care of their daughter. Although they do not like each other at all, when the girl is orphaned they will be forced to forget their differences while living under the same roof.
'laSexta noche', in front of the La 1 y Cuatro cinema
Hilario Pino take this Saturday the reins of 'the Sixth night'. The space of the green chain will analyze from 9:00 p.m. all the news of the week, paying special attention to the current situation due to the pandemic. Baltasar Garzón, Pablo Montesinos and Yotuel will be the guests of today's delivery.
The 1 he dedicates Saturday night to animated cinema with 'Emoji: the movie' (10:05 pm). Its protagonists inhabit the land of Textópolis, where people's favorite emojis come to life as they wait to be selected by the phone user.
All the characters have a single facial expression except for Gen (TJ Miller), an emoji that was born without a filter and is filled with multiple expressions. In order to be normal, he will embark on an adventure with his friends Hi-5 and Jailbreak. But soon, a great threat will have them save their world before it is completely erased.
For its part, Four 'Twist' premieres tonight on television (10:15 pm). After a close encounter with the law, Oliver Twist escapes to London, where he meets a gang of young con artists who, under Fagin's tutelage, use their skills to carry out the heist of the century.