'Secret story', 'Paco's men' and 'Wild game' compete today for the audience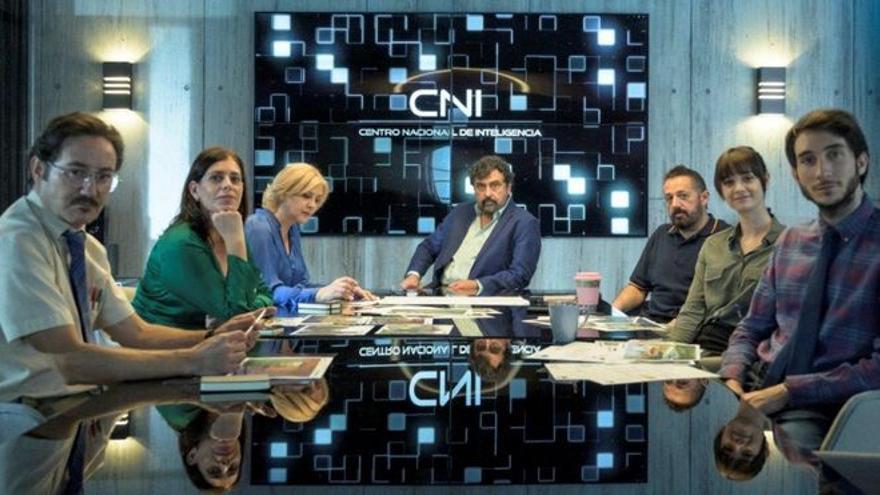 The second expulsion of 'Secret Story' It will take place tonight on Telecinco (8:00 p.m.). Throughout its third gala, the reality show will announce the audience's decision on continuity in the Miguel Frigenti and Bigote Arrocet program. The one chosen by the spectators will leave the contest, reveal his secret and go to the set to address the highlights of his time there in an interview.
For its part, a new chapter of 'Paco's men' comes tonight to Antenna 3 (10:45 pm). On this occasion, the CNI team must find a double for Queen Letizia, who cannot attend an official event organized by Saudi Arabia. Rita proposes as a substitute a friend of Povedilla with a more than reasonable resemblance. The agents will take on the difficult task of making Covadonga queen.
Jason Statham takes on the mob in La 1
The 1 of TVE emits tonight (22:35 hours) a new screening of 'Wild move'. Nick Wild (Jason Statham) is a former gambling addict who makes a living as a bodyguard in the Las Vegas gambling scene. When one day he defends an old friend who has been brutally beaten by the son of an important mobster, Nick will begin to find himself in serious trouble pursued by the mob.
Iker Jiménez analyzes the eruption of La Palma in Cuatro
Four opt tonight (10:50 p.m.) for a new installment of 'Horizon'. The space presented by Iker Jiménez will analyze the situation in La Palma and what could happen in the next few days together with Juan Rueda, volcanologist and seismologist from the Volcanic Surveillance Unit of the National Geographic Institute; Pedro Baños, Colonel of the Army and one of the greatest experts on geopolitics on the national scene; and José Manuel Nieves, journalist specialized in Science and New Technologies. In addition, the program will connect live with David Calvo, volcanologist and spokesperson for the Volcanological Institute of the Canary Islands, and with Jesús Ibañez, Professor of Earth Physics at the University of Granada, and will offer the testimony of various people affected by the effects of the volcano.
What's more, the sixth bet tonight (10:30 p.m.) on 'The boss undercover'. This week, a new boss infiltrates his own company under a false identity. You'll work closely with your employees, take risks, get excited, and make decisions that will change the lives of your workers forever. What they will never know is that their new co-worker is actually their superior.