'Secret story', 'Paco's men' and 'Iron man', in today's 'prime time'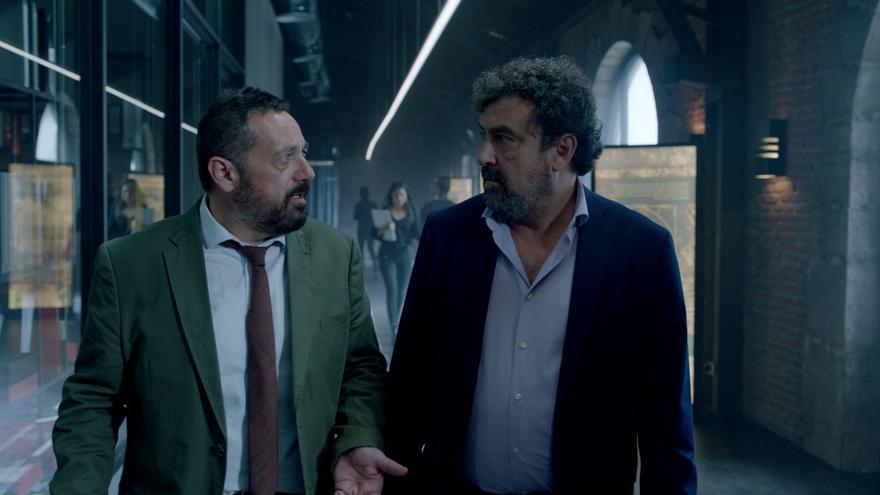 'Secret Story: The House of Secrets' He lives tonight (8:00 p.m.) his fifth expulsion in Telecinco. After Adara, Cynthia, Luca and Cristina achieved salvation, Canales Rivera and Emmy risk their continuity in this new gala. The one chosen by the spectators will leave the contest, reveal his secret and go to the set to address the highlights of his time at the house in an interview.
For its part, Antenna 3 broadcasts tonight (10:45 pm) a new chapter of 'Paco's men'. On this occasion, Paco and Dolores' team faces a fundamental mission to maintain the integrity of Spain: to obtain a 17th century watercolor, under which a document signed by Felipe IV is hidden that grants independence to Catalonia.
Robert Downey Jr. dons El Hierro man suit at La 1
A new pass from 'Hombre de Hierro' comes tonight to The 1 of TVE (22:35 hours). Billionaire gun maker Tony Stark (Robert Downey Jr.) must face his murky past after suffering an accident with one of his guns. Equipped with a state-of-the-art armor, he becomes "The Man of Iron", a hero who is dedicated to fighting evil throughout the world.
Iker Jiménez immerses himself in the hidden side of video games in Cuatro
Four He also bets tonight (10:50 p.m.) on a new installment of 'Horizon'. The space presented by Iker Jiménez will delve into the hidden face of video games together with Jesús Martínez, an expert in Digital Marketing and Social Media; Consuelo Tomás, psychologist and director of the Valencian Institute of Non-Toxic Gambling and Addictions; and Ángel Niño Quesada, delegate councilor for Innovation and Entrepreneurship of the Madrid City Council.
What's more, the sixth opt today (10:30 p.m.) for 'The boss undercover'. This week, a new boss infiltrates his own company under a false identity. You'll work closely with your employees, take risks, get excited, and make decisions that will change the lives of your workers forever. What they will never know is that their new co-worker is actually their superior.