'Secret Story': Isabel Rábago plays it and shares her theory about the secret "I am my father's brother"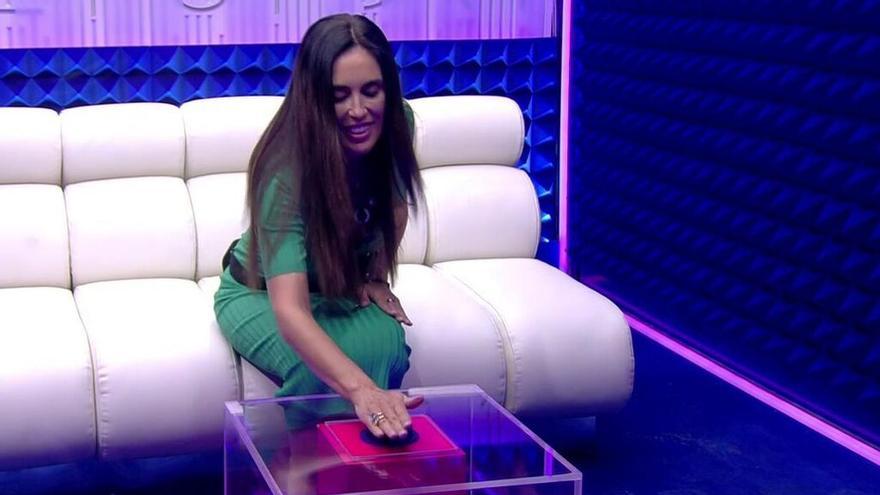 The inhabitants of the house of 'Secret Story' They are wasting no time and have already begun to develop their own theories about the six secrets that the organization has provided to date. Last night, during the premiere of the gala led by Jordi González, Isabel Rábago she became the first contestant to press the blue button.
In full direct, Rábago got up from the sofa and went to the 'cube' to inaugurate the game proposed by the reality show. There he explained that Julen could be the owner of the secret that says the following: "I am my father's brother". According to the approach of the collaborator, these words could be a metaphor for the relationship that the young person has with his father.
"I have my theory. I had a conversation with him a few hours ago and he explained that his parents had him when they were very young. He also told me about his admiration for his grandparents, "commented Rábago before giving more details:" The only thing that comes into my head is that the father had a son when he was too young and that the grandfather adopted him, so to speak. . Then they would have been raised as brothers because of their age. "
After registering your request, Rábago will have a conversation with Julen this week in order to confirm your suspicion. In the event that he is correct, the collaborator of 'Ya es noon' would keep the sphere of his partner and, therefore, would have a better chance of winning the prize of 50,000 euros. "I want to play and rule out teammates"confessed the contestant.