Second-generation Google Nest Hub arrives in Spain, the screen that measures sleep quality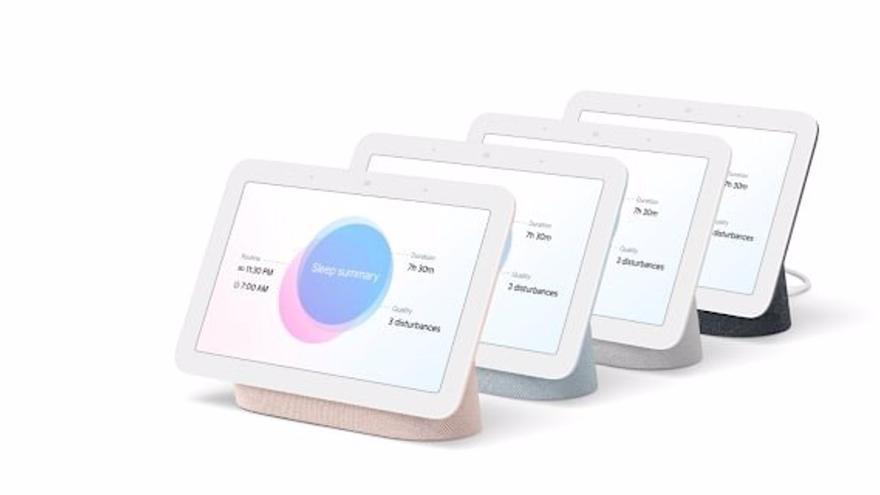 Google has announced the arrival in Spain of its second generation Nest Hub smart display model, a connected device that includes features such as sleep quality measurement using the Soli radar.
Nest Hub of the second generation, which reached the stores of USA and other countries on March 31, will make its Also entering the Spanish market on May 4, as Google has reported in a statement.
Google's new Nest Hub has features like a speaker that uses the same audio technology as Nest Audio and has a 50 percent more bass than the original model. Google's smart screen lets you listen to music from platforms like Youtube Music and Spotify or watch series and movies with Netflix or Disney+. With the Quick Gestures feature you can pause or play content at any time simply by bringing your hand closer to the screen, without the need to touch it.
However, the most notable novelty of the second-generation Nest Hub is the sleep sensor, a feature that uses the Soli low-energy radar, introduced in Pixel 5 phones. Nest Hub analyze how the person closest to the screen sleepsbased on your movement and breathing, without the need for a camera or other device. 'Sleep Sensing' can also detect sleep disturbances such as coughing and snoring, or changes in light and temperature in the room with the built-in microphones and ambient light and temperature sensors.
Every morning Nest Hub will display a personalized sleep summary, including suggestions to improve rest. The sleep sensor function can also connect to the Google Fit app on Android and iOS devices on the phone. This feature can be disabled if the user wishes, and Google ensures that it does not recognize people's faces and that all data is processed from the device itself to maintain privacy.
In addition, Google's smart display is made with recycled materials and plastic components contain 54 percent post-consumer recycled plastics.
Second-generation Nest Hub will go on sale in Spain on May 4 for a recommended price of 99.99 euros and two colors: Chalk and Charcoal. It will be sold in the Google store, Orange, Media Markt, El Corte Inglés, FNAC, Carrefour and usual chains.