Second day of strike by temporary staff at the University of Las Palmas de Gran Canaria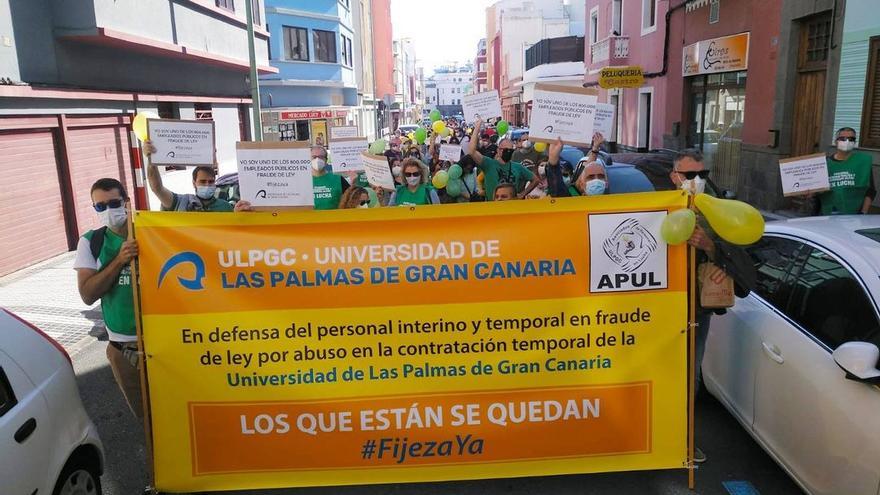 Workers temporary and interim of the University of Las Palmas de Gran Canaria (ULPGC) They have been asking for years to be heard and to find solutions to tackle the problem caused by more than twenty years without selective processes to incorporate permanent staff.
It has been requested to carry out the study of a Permanence Plan where consolidation solutions are contemplated for the different casuistry of hundreds of workers who for years have been victims of job instability.
In all these years the University has benefited from workers without the right to promotion or mobility that have met the flexibility needs of the ULPGC's human resources. These workers are now asking for recognition for the services provided for decades, they are asking to be heard and valued. They demand that the University take an active part in the search for solutions under the law, being aware that when there is a will, there is a solution.
The workers consider that the exceptional nature of the situation cannot be resolved with the usual opposition or competition-opposition systems. New formulas have to be found appropriate to the exceptional 20 years of temporary employment. These solutions will come if there is a will and so far, unfortunately, the workers have not seen any initiative from the ULPGC.
With half the staff of the Administration and Services Personnel in this precarious situation and the facts show that for the ULPGC this is an exclusive problem for the workers and alien to the University; this is the perception they have and the main reason that has led them to endorse the strike led by public employees of the Government of Canaria.