Second day of decline in infections: 154 cases in the last 24 hours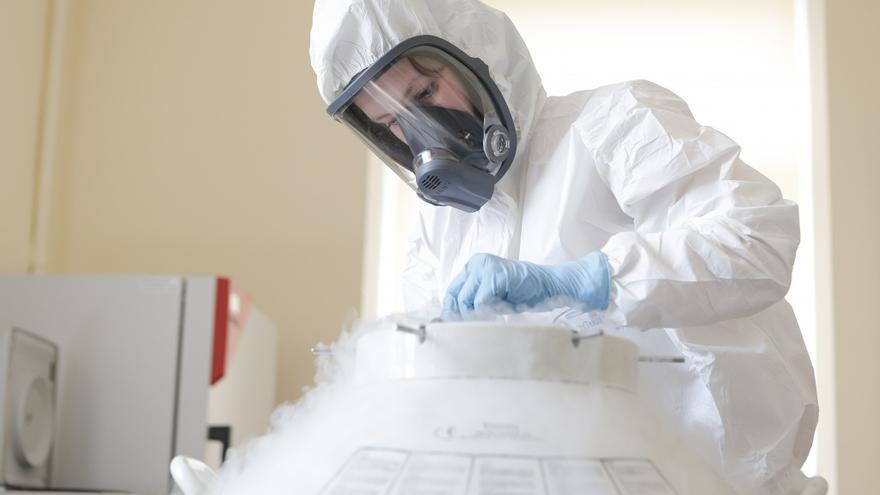 The Ministry of Health of the Government of the Canary Islands reports 154 cases of COVID-19 in the last 24 hours, bringing the accumulated figure to 13,106 cases and 6,993 assets. The data show a significant decrease with respect to the cases notified last Friday yesterday and are again in the daily record that had been taking place in recent weeks, in which the number of new cases has been below 200. However, the Ministry of Health insists that the population must comply with the measures of capacity, physical distance, hand washing and mandatory use of masks to achieve, as far as possible, contain the advance of the virus.
By islands, Gran Canaria has 7,335 accumulated cases, 93 new cases and 4,783 active cases; Tenerife has 3,833 accumulated, 41 new and 1,870 active; Lanzarote has 1,080 accumulated cases, 4 new and 183 active; Fuerteventura 589 cases, 10 new cases and 130 active; La Palma 179 accumulated, with a new case and 5 assets; El Hierro does not add cases, it remains with 46 accumulated and no assets; La Gomera has five cases with what its accumulated is 44 and its active cases 22. Today there has been a death in a man over 70 years old in Gran Canaria.
PCR performed
In the last 24 hours, 3,890 PCRs have been carried out on the Islands, bringing the accumulated number of tests carried out to date to 349,049 tests.
Cumulative incidence
Due to the increase in cases last Friday, the Canary Islands slightly increased the cumulative incidence at seven days per 100,000 inhabitants and yesterday, according to data from the Ministry of Health, it was 58.19 cases while on Friday it was almost four points less. Despite this increase, it must be remembered that the first week of September closed with a figure of 106.99. At present, it is the third autonomous community with the lowest accumulated incidence in Spain, only surpassed by the Valencian (45.11) and Galician (57.05) and far from the communities with the highest accumulated incidence such as Navarra (358) or Madrid (267) .
In order to contain the curve throughout the Archipelago this Friday, restrictive measures were applied, marked by the red traffic light that have been activated this Saturday 26, to the islands of Tenerife (for at least 15 days), La Gomera (for at least 15 days), Fuerteventura (for a week) and Gran Canaria (for 15 more days). The rest of the islands are on a green traffic light.
Let us remember that on the islands with a red light, mass events or acts will not be allowed, understanding as such those of more than 10 people, with the exception of the celebration of ordinary programmed public cultural activity. In hotel, restaurant and terrace establishments, as well as in beach bars and restaurants, a closing time is established at 00:00 a maximum, without new clients being admitted after 23:00. In addition, non-occupational day centers will be closed to use.
Events
With respect to the celebration of events, such as weddings and communions, remember that the General Directorate of Public Health carried out and notified on September 7 a Protocol for the prevention of the transmission of the SARS-CoV-2 virus in wedding ceremonies and other religious or civil celebrations where it was established that they could not be carried out on those islands where the rate of 100 cases per 100,000 inhabitants was exceeded in one of their municipalities, in addition to the rest of the indicators. Therefore, on islands with a red traffic light, this type of celebration cannot be held in accordance with this protocol.
In this same document, the General Directorate of Public Health recommended that, regardless of the pandemic situation on the island, that all kinds of groups or meetings of non-cohabitating people that take place in private spaces be limited to a maximum of 10 people, even when the safety distance can be guaranteed. And appeal to the family, neighborhood and collective responsibility of the entire society, to postpone private celebrations: family and social, in order to avoid outbreaks of COVID-19 in this area, until the epidemiological evolution of the pandemic improves and it is possible to recover normality health and social as soon as possible.