Sebastián Yatra: "When I was little I always wanted to be like Enrique Iglesias"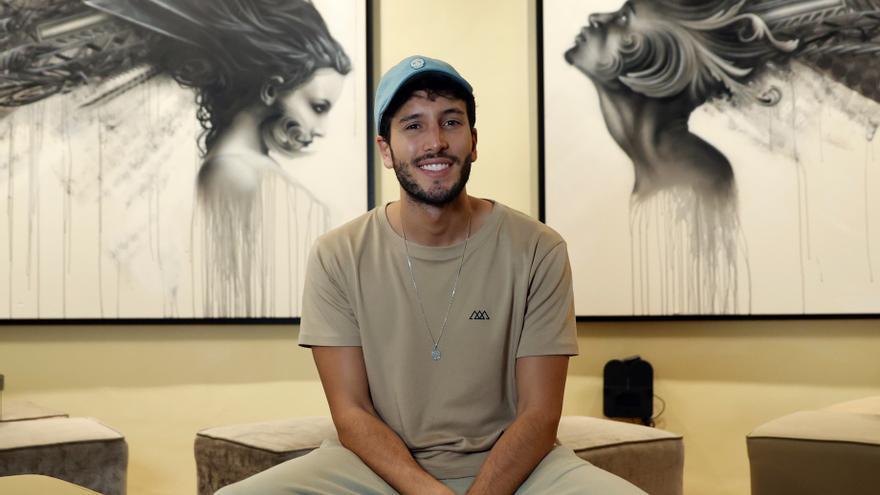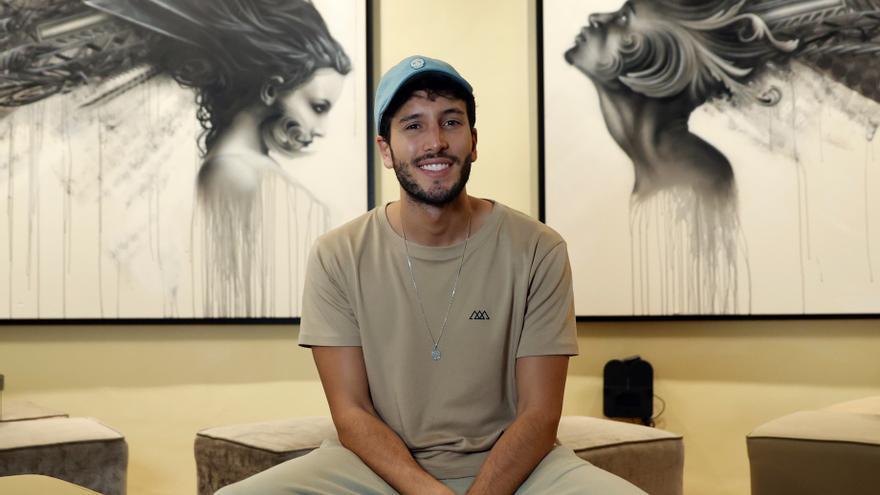 Sebastián Yatra starts his tour of Spain, the country of one of his idols ("When I was little I always thought I wanted to be like Enrique Iglesias," he says), with concerts that in his opinion will be "spectacular" before the expectation that your visit has caused and how long his followers have waited for the pandemic.
"There are going to be many surprises, I'm going to have great guests like Lola Indigo or Pablo López. I'm very excited, wanting the violins to sound and I just don't have to sing ", he acknowledges in a talk with EFE before the concert that this Colombian mass idol will offer tomorrow at the Lope de Vega Theater in Madrid, who moves just as well between the ballad that with Latin urban artists.
Last Tuesday in the Spanish capital, the artist was already on stage for the first time since the beginning of the coronavirus crisis to interpret within the tour of David Bisbal the theme 'As of today'.
"That moment gave me a rush to prepare what was coming with me now. It was a very nice detail from David that he invited meHe is a great artist and singing with him is always a pleasure for the ear, "he says.
Despite all the complications that arose during 2020 due to the pandemic, Yatra (Medellín, 1994) is currently in what is probably the best moment of his career.
The artist just announced his world tour, for which he has already posted the "no tickets" sign in most of the concerts he will give in our country. The one from Madrid will be followed by performances in Barcelona, ​​Seville, Marbella (Malaga) and Sanxenxo (Pontevedra).
After that, he will jump to Mexico. But, in addition, from September 25 to November 20, a tour of the United States awaits him with Ricky Martin and Enrique Iglesias. "I do not see the moment when it comes, to act with these two great people," he says.
"For me both are a very strong role model within music. When I was little I always thought I wanted to be like Enrique, is the biggest reference that I have. He told me: you have to fight to one day have a career like him. And about Ricky Martín, what am I going to tell you (…). I feel very grateful for this invitation, to be able to accompany them and I will give my best, "he adds.
At 26, Yatra is one of the best-known Latin artists in the world thanks to songs such as 'Traicionera' (2017), 'Robarte un beso' with Carlos Vives (2018) or 'Cristina' (2019), which were released to him to stardom.
Now, Thanks to his collaboration with Myke Towers 'Couple of the Year', he has returned to the number 1 list in many countries and is one of the great successes of the moment globally with more than 200 million views on YouTube.
The artist himself still can't believe: "It has a crazy rhythm, it's been several weeks in a row as number one here in Spain and I can't wait to be able to sing it for you," he says.
The world knows the Colombian for his music, but now they will also know him as an actor. And it is that Yatra has been four months in Spain filming the musical series for television of the Mexican director Manolo Caro, "Once upon a time … But no longer", which can be seen on Netflix (at the moment without a release date).
"I didn't do casting or anything, that's why I was scared; One day Manolo called me, whom I admire infinitely, and he said: 'Do you want to be the protagonist of my next series to Netlfix? '. I answered yes without thinking twice, "he remembers smiling.
It is not yet known exactly what character the singer will play (who shares the cast with Rossy de Palma, Asier Etxeandia and Itziar Castro, among others), but he does anticipate that it will be "about a very funny legend of love."
Asked if he intends to continue in the world of acting, he answers: "Let's see if you like how I act, you will tell me when you see the series, but hopefully I can do more projects of this type ".
Finally, with the focus on his tour, Yatra still has time to confess what he would like his next collaboration to be: "It would be nice to do a song in English with Bruno Mars or Ed Sheeran," he laughs.