Sebastián Quintana, in the national elite against drowning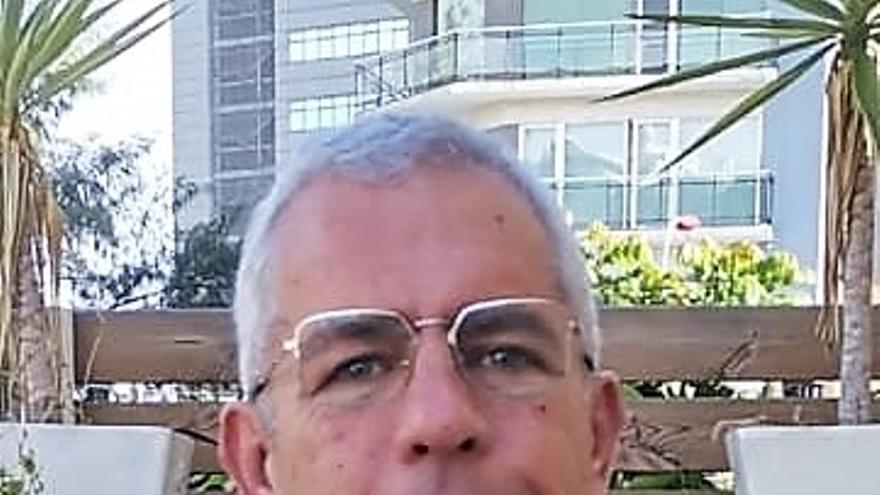 ADEAC Blue Flag Spain just named the journalist and promoter of the platform `Canary Islands, 1500 Km from Coast´, Sebastian Quintana, new member of the Educational Committee of the entity. This was officially communicated to him days ago by the president of ADEAC Bandera Azul, José Palacios, to the canary expert in outreach for the prevention of drowning.
This appointment constitutes the endorsement of the work that the autonomous community of the Canary Islands has been doing for seven years to minimize the accident rate in the aquatic environment. A global strategy that is promoted through actions such as the audiovisual campaign with the 16 audiovisual prevention spots, the preparation of statistical studies to know the causes that cause drowning, the talks that have been taking place throughout the Archipelago and other work of public awareness to stop drowning from being the ignored risk.
The most recent and innovative action has been the premiere of ´Desahogo´, the first documentary made in the world dedicated to the prevention of drowning and which will shortly be broadcast both nationally and internationally.
As stated by the president of Blue Flag José Palacios, professor at the University of A Coruña and a world reference in the study and investigation of drownings, "la de `Canarias, 1500 Km from Coast´ is the first campaign of the European Union for the prevention of aquatic accidents ". Accompanying Palacios, Virginia Yuste assumes the vice-presidency of ADEAC, while the general secretary is occupied by Eva García.
"Going to a beach and seeing a blue flag waving is an unequivocal sign and guarantee of the cleanliness of the sand and water, the maintenance of sanitary services, accessibility but, above all, that it has an aquatic safety service" Quintana said, referring to the fact that a blue flag is equivalent to a quality and safety seal.
As Palacios indicated, "not a single beach in Spain with the Blue Flag has registered cases of COVID-19 and, best of all, the number of drownings and other aquatic accidents that occur there are minimal."
Together with Quintana, the National Educational Committee is made up of the former president of ADEAC and current honorary president, José Ramón Sánchez Moro, also founder of FEE and ADEAC; Agustin Boixeda, INEF professor at the University of Barcelona; Pedro Caldentey, Head of the Department of the Training Cycle of Physical-Sports Activities of Secondary Education of the Balearic Islands, and Julio Zanfaño, teacher trainer in Extremadura in protocols for accidents in educational centers.