SEAT Orvecame continues to bet on motor sport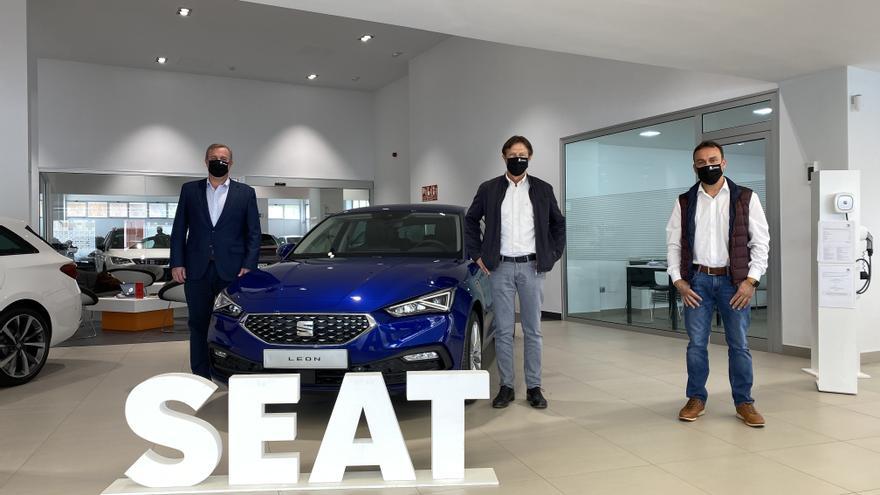 SEAT Orvecame renews the agreement for the third consecutive year with the drivers José María Ponce and Juan Manuel Jorge «Juany». After a complicated year due to COVID, the new dates of the rally season in which both drivers will participate in 2021 will be confirmed on March 8th. We will again see José Mari Ponce at the wheel of the SEAT 600 JTR, and Juany with his Seat Leon Super Cup.
This year, in three other many novelties, we will be able to enjoy the Isla de Gran Canaria Rally, which will celebrate its 60th anniversary, becoming the oldest rally in Spain, whose date will be scheduled for May 28 and 29.
Very excited about this new season, the drivers are already working on setting up their cars to ensure a good season. We will be able to see José Mari Ponce ride his SEAT 600 next March at the Santa Brígida Rally.
SEAT Orvecame will be present at the Rally season events through our social networks (Facebook and Instagram) to cover the events and bring all the tests to the fans due to the possible restrictions that COVID is causing.
In addition, to thank all the fans of the motor world and the brand for their loyalty, we will once again raffle off, one more year, the experience of becoming José María Ponce's co-driver for one day.
Address DEALERS in Gran Canaria:
Las Palmas de Gran Canaria: Diego Vega Sarmiento Street, 1 Miller Bajo
Tel. 928 42 60 80
Google Maps: http://bit.ly/SEATOrvecameLasPalmas
Telde: Av. Del Cabildo, 45
Tel. 928 34 71 50
Google Maps: http://bit.ly/SEATOrvecameTelde
Neighborhood: Calle la Centrífuga, 60
Tel. 928 34 71 44
Google Maps: http://bit.ly/SEATOrvecameVecindario
Guide: Calle Lomo Guillén, 15 B
Tel. 928 62 87 86
Google Maps: http://bit.ly/SEATOrvecameGuia
More information in: www.orvecamegrancanaria.seat