Scorer duel under the Ibiza sun: Jesé Rodríguez and Cristian Herrera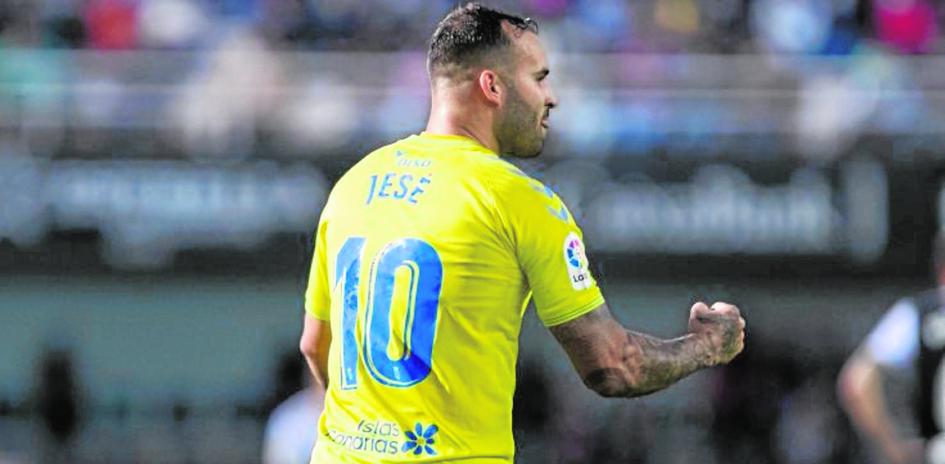 soccer
The striker from Gran Canaria for the Balearic team has scored eight of his ten goals since Paco Jémez came to the bench
On the island of Ibiza there will be a duel of gunners between Canarian strikers. On the one hand, Jesé Rodríguez, comes to this game with ten goals, five of them from the penalty spot. In addition, he is the footballer of the
UD Las Palmas who has scored the most goals away from home: four. There are high hopes for the former Real Madrid and PSG player that his finishing power is in line with the team's need to find a reliable striker with the goal.
It would be necessary to go back to his time in the Madrid subsidiary to locate his best scoring record: 23 goals. García Pimienta expects the best version of him now that the competition reaches its most decisive confrontations. His contract ends at the end of this season and the number of goals on a personal level with which he concludes the season could raise his cache.
They follow him in the classification of scorers in peninsular lands; Jonathan Viera and Kirian Rodríguez, both with three. In the general calculation, the Canarians have scored one more goal than the Ibizans, 48-47.
The team led by García Pimienta has scored in eight of the last nine games. During his visit to Alcoraz de Huesca (0-0) it was where he only did not see a goal.
On the opposite side, there is the figure of another Gran Canaria,
Christian Herrera. To his credit, also ten goals, eight of them since the coach Paco Jémez He took the reins of Ibiza to the detriment of Juan Carlos Carcedo, with whom he barely had a share. A player with a past in the yellow quarry who preferred to go to the Elche subsidiary (2013-2014 season) rather than accept the offer from UD.
At Las Palmas, Atlético showed a great scoring instinct, but it didn't make him debut with the first team. In the Elche team he came to play in the First Division and score four goals. Later, he played for Almería, Girona, and the last four wearing the Lugo shirt.
For the vast majority of teams it is not easy to find a guarantee scorer. In previous seasons, at UD Las Palmas,
Sergio Araujo, with eleven goals (2020-2021), and on two consecutive occasions (2018-2019 and 2020-2021), Rubén Castro, with fifteen goals, finished as top scorers.
Far away is the figure of 25 goals that the Argentine Araujo managed to reach, today a footballer for AEK Athens. It occurred in the 2014-2105 campaign, that of promotion to the First Division. A few weeks later, Palermo from Italy knocked on the door of UD Las Palmas to offer 13 million euros for the Buenos Aires player. An offer that the sports management did not accept, as they understood that it was insufficient.