Scooters have caused almost 400 accidents with 18 deaths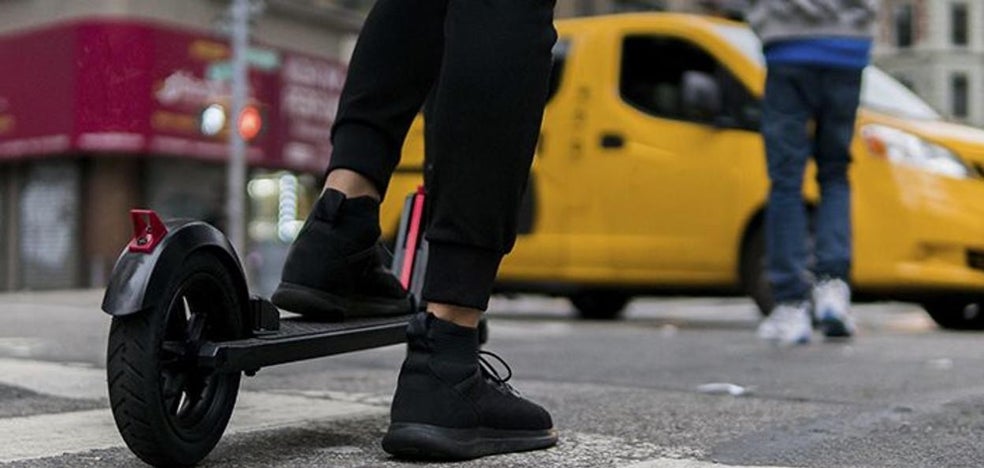 A Mapfre study reviews the causes of road accidents involving these electric vehicles since 2021
Electric scooters have caused almost 400 road accidents with 18 deaths in less than two years, according to an analysis carried out by Fundación Mapfre based on all the news published since 2021 on accidents caused by this type of personal vehicle. The investigation collects a total of 385 road accidents with scooters, which occurred from January 2021 to today: 83 of them serious and 18 of them with deaths.
The Autonomous Communities with the most serious and fatal claims with electric scooters since 2021 are Catalonia, with 22, the Balearic Islands, with 18, Aragon, with 11, and Andalusia and the Canary Islands, both with 8 claims each. Those with the highest number of deaths since 2021 are Catalonia (6) and Madrid (3). So far in 2022, there have already been 224 accidents and 5 deaths, whose ages are between 16 and 79 years old and which have occurred in Alzira (Valencia), Zaragoza (two victims), Masquefa (Barcelona) and Roquetas de Sea (Almeria).
Elderly run over

In 2021, a total of 13 people lost their lives, 11 of them men, who were involved in an accident with an electric scooter and whose cause was a fall against the sidewalk and the curb (5), collision with other vehicles (5 ) and run over (3). The people hit were elderly pedestrians: two women aged 78 and 79 and a man, also 79 years old.
In 2020, a total of 6 people lost their lives in a scooter accident and in 2019, 5 fatalities were recorded. These figures, the study points out, "reflect a notable and worrying increase in the number of deaths" in 2021 compared to the previous two years.
need for insurance

The problem of the scooters is one of the pending issues that the General Directorate of Traffic (DGT) has on the table. In an interview before the summer in this same newspaper, the head of this body, Pere Navarro, claimed the need to force scooter drivers to have compulsory insurance. "There is a general consensus. Mayors and judges ask for it. It has to be done. There is a working group in the General Directorate of Insurance. The debate is whether it is put on the scooter (many are rented) or on the driver (compulsory personal insurance obligation)," said Navarro, who did not dare to give a specific date to force this insurance.
The Mapfre Foundation experts warn in the analysis carried out jointly with its Road Safety and Experimentation Center (Cesvimap) of the importance of wearing a helmet, riding on bike lanes and areas limited to 30 kilometers per hour and not manipulating the speed controller to overcome the 25 km/h established by law. In fact, two of the deceased were 15-year-olds who "either went without a helmet at a speed between 40 and 50 km/h", or "were driving on the local road at night", or "crossed the speedway mounted on a his electric scooter.
measures to improve

The study highlights that companies in the electric scooter rental sector, such as Voi, Bolt, Lime and Link, among others, have implemented measures to improve safety, encourage coexistence between drivers and pedestrians and reduce up to 26% the injuries among users of these vehicles. "There is a positive reaction from the sector to the new mobility challenges," says Jesus Monclús, director of Prevention and Road Safety at Fundación Mapfre.
The report also refers to the latest developments to improve the design of this type of vehicle, such as larger tires that offer greater capacity to absorb road irregularities, as well as side reflectors, front and rear turn signals, and a prototype helmet holder that allows you to store a helmet and reduce the severity of the impact in the event of a collision with another vehicle or a pedestrian being run over.