Scientific societies warn against Covid vaccine hoaxes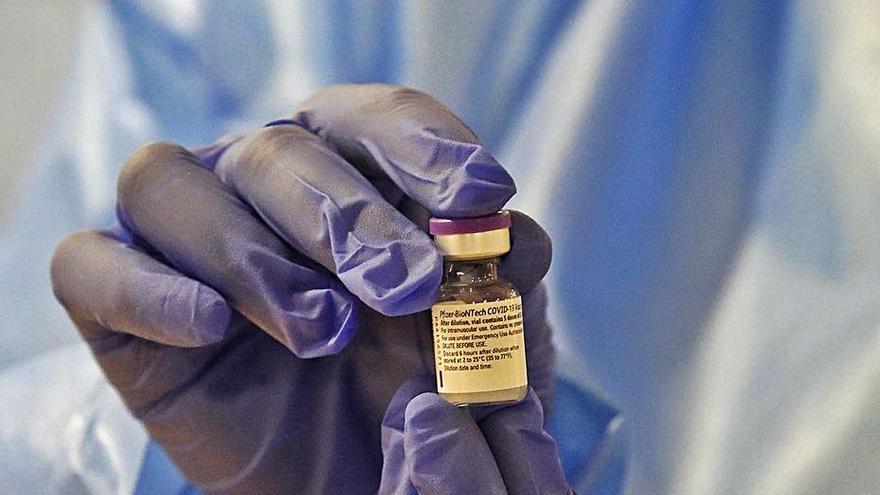 "Science has taken a giant step by achieving effective vaccines against Covid-19 in record time. Now we face an even more important challenge: achieving herd immunity through voluntary vaccination ". This is stated in the manifesto signed by the Spanish Associations of Pediatrics and Vaccination and the Spanish Societies of Immunology, Microbiology and Virology, in which Canary Island specialists have joined, to express their support and advice for vaccination against coronavirus, and warn against hoaxes that circulate on social networks about these drugs.
"Mass vaccination is the only acceptable way to achieve group immunity. Covid-19 vaccines so far show a high level of efficacy and safety. It is essential that science is trusted. It is important to seek information from reliable sources, disseminate verified information and help prevent hoaxes on social networks ", states the letter signed by the aforementioned medical specialists.
These scientific institutions have wanted to highlight the importance of vaccination against Covid-19, citing in the first place that through it the decrease in admissions in hospitals and ICUs, as well as in mortality in the most vulnerable groups. They add that, as group immunity is achieved, the transmission of the disease will decrease and, finally, the previous normality can be restored.
"Coping with the pandemic is everyone's commitment, as demonstrated by the physical distancing measures adopted so far. The arrival of vaccines against the coronavirus requires an unprecedented effort in terms of acquisition, storage, distribution and administration of them. But even more important is the commitment of the entire population to receive vaccines. In the same way that globalization helped to distribute the pandemic around the planet, ending the pandemic through vaccination is also a global commitment ".
They ensure that vaccines are the only option available to date to avoid suffering from the disease through the development by the body of direct protection against the pathogen that causes it. "Now it is up to everyone, scientists, health professionals and the general population, to achieve in the shortest possible time the necessary indirect immunity through vaccination so that the virus stops circulating", they underline.