School of heat and Ni 1 pelo de fool headline the fifth edition of 'Teatrotel'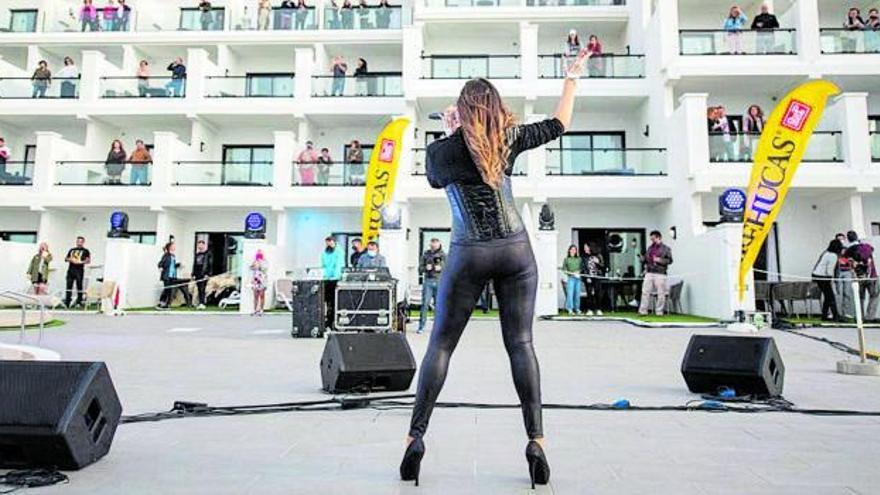 The Hotel Cordial Roca Negra in Agaete will host the fifth edition of the Teatrotel event on the 24th and 25th of this month, with a line-up led by the Tenerife bands Ni 1 Pelo de Tonto and Escuela de Calor, who will perform live in their spectacular transformed solarium on music stage.
The Organization defines Teatrotel as "a bombshell since its first edition" and has had artists and local groups of the stature of Cristina Ramos or Efecto Pasillo in its premises for two nights, among many other artists, that the guests of the 140 rooms del Roca Negra have been able to enjoy, dance and celebrate without crowds and zero risk from their terrace.
For this fifth edition, Teatrotel builds a musical bridge between the islands of Gran Canaria and Tenerife, with the signing of two of the most popular Tenerife bands on the scene, which attract thousands of followers.
The deadline for reserving rooms is now open and the organization has arranged packages that include special prices with the Fred Olsen maritime line, which connects the two points, Santa Cruz de Tenerife with Agaete in just over an hour.
However, Teatrotel is an exclusive event for clients staying at the Cordial Roca Negra Spa, so places are limited and are made by reservation exclusively on mobile 639 550 967 (call or WhatsApp), telephone (928 898 009) or by email [email protected]
Teatrotel offers a complete weekend that includes accommodation and concerts for the guests of the Black Rock. As in every edition of Teatrotel, the singer Fasur will act as master of ceremonies and will receive the audience with a concert in the reception area, at 2:00 pm on Friday 24 September. In addition, the music will not stop throughout the day, with performances from 6:00 p.m. to 10:30 p.m. by Belingo Pop, Omar and Johnny del Rio and The Son Flamenco as a closing.