School bullying and not being able to leave home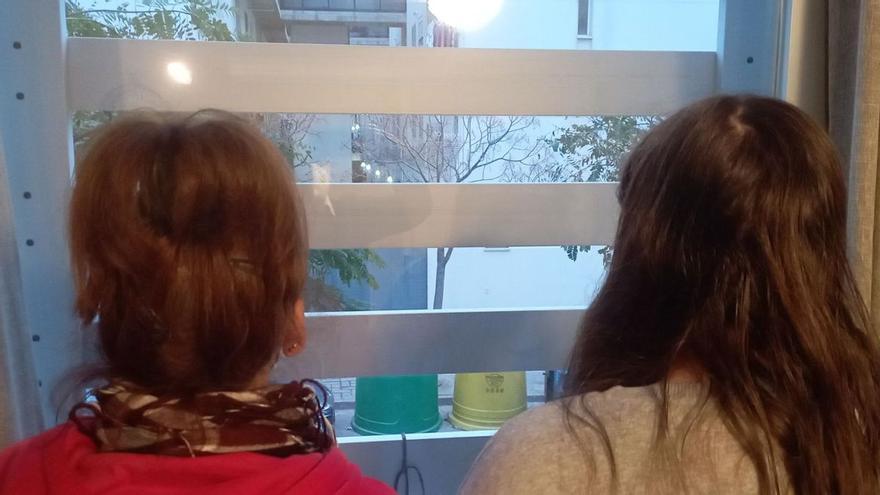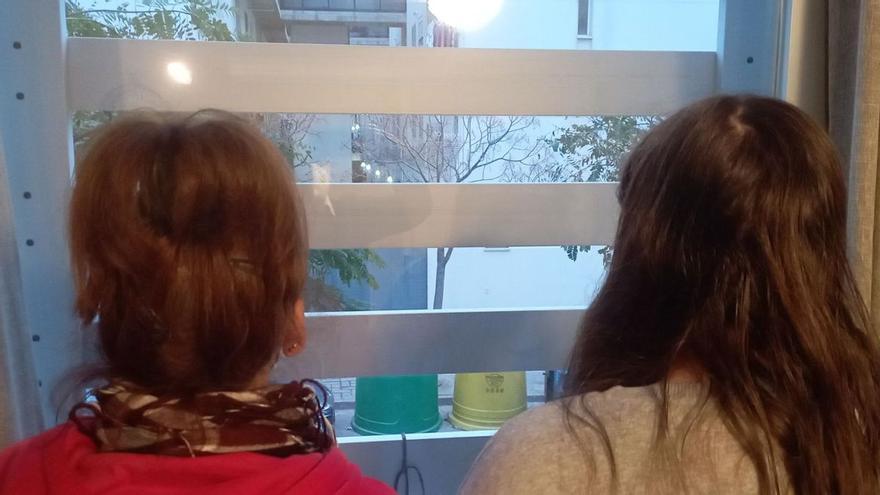 The fictitious name is María, she is 16 years old and his nightmare started at the age of 11 a hoax spread in his class, in the first year at the IES Puerto de la Torre, in Malaga: "One day I felt that everyone was looking at me in class, whispering and did not want to sit with me; they preferred that the teacher expel them from the class". As the situation dragged on, he knew that they pointed her out for having, supposedly, lice. In addition, says her mother Isabel, the young woman was also teased for a disability in one arm
To stop the hoax, her mother took her to a specialized hairdresser and gave a report to the teacher stating that never had lice.
The following year, 2nd year of ESO, the continued isolation from peers: "I felt as if I was alone in class, nobody spoke to me," she confesses.
In addition, her personal tastes were also a source of ridicule: a restless person, María says that he likes korean pop music and not reggaeton, who loves to read and her dream is to study Japanese, something she would like to do this year.
"It had been created in my head that everyone was looking at me and whispering about me, that completely destroyed me"
All this situation of isolation and ridicule made someone who was an excellent student who had never failed before to repeat the year and that she developed an agoraphobia, the fear of open spaces and he became more and more secluded at home. "It had been created in my head that everyone was looking at me and whispering about me, that completely destroyed me," he confesses.
With his spirits down, he began to receive psychological and psychiatric assistance by Social Security, which, regrets her mother, translates into very short dates and months apart.
Paradoxically, the pandemic and the distance classes made it come back, but after the return to normality and face-to-face classes, María right now he repeats 3rd of ESO and since the start of this course he has not set foot in the institute, because every time he tries to go to class and approaches the center he gets a Anxiety Attack.
Along the way he has had "three or four" attempts suicide; self-harm that has her mother more than worried: "I leave home at 8:30 and come back at 6 in the afternoon and I'm in anguish on the street because she's stuck here all day and I don't know what she's doing," he says. Elizabeth in tears.
Elizabeth points out that the help provided by the institute has been insufficient and criticizes that she does not allow her daughter to study from home, given her problem. In addition, he also regrets that he did not report that "with the school insurance" he had the right to "private psychological assistance."
The mother also explains that she met with an education inspector from the Board, which resulted in two of María's classmates going to accompany her to school at all times to overcome that agoraphobia. However, says the mother, the first day they did not show up due to a communication error and the other days either.
"The only thing I want is to finish ESO to do the Bachelor of Arts", confesses the teenager. She and her mother are convinced that, right now, the only way to finish ESO is to do it from home.
Institute response
The director of the IES Puerto de la Torre, Juan Antonio González, told La Opinion that the young "She has always been cared for by the center and by the guidance department and solutions have been sought for her". He also mentioned the accompaniment agreement that the family had reached with the Education Inspectorate.
Regarding the fact that he can teach from home, he declared that education "is face-to-face" and in relation to the help of school insurance, he recalled that "it is only effective from 3rd year of ESO".
Except medical prescription
Along the same lines, a spokesperson for the Education Delegation stressed to La Opinion de Málaga that both the Málaga delegation and the institute's board "have put all the necessary measures so that said student is attended in person, and even telematically as the different situations have arisen" and also indicated that "all the proposals or solutions proposed by this administration have not been carried out by the family".
With regard to medical help, he said that it does not fall within the competencies of the center.
Lastly, he specified that class attendance "is face-to-face, except medical prescription who says that it is impossible for him to attend, in which case the center will take all the necessary measures".