Scholarships for the inclusion of students with disabilities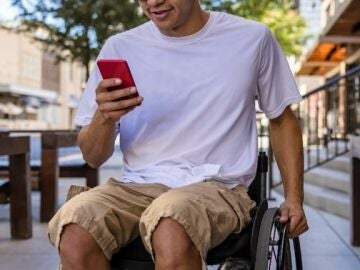 Universia Foundation, which has the support of Banco Santander through Santander Universities and Universia, launches a new edition of its scholarship program for the 2023-2024 academic year, an initiative that seeks to promote educational equity and the independence of people with disabilities in the field of higher education. On this occasion, Banco Santander, Endesa, Indra and Minsait, KPMG, Nestlé, Openbank and Repsol participate as collaborating entities that are committed to the inclusion of people with disabilities.
Universia Foundation announces 150 scholarships of 1,000 euros each. The program is aimed at students with disabilities who are enrolled during this course in some of the training programs of schools and/or universities for undergraduate, master's, doctorate, university degrees, vocational training, language courses, training related to culture and sport, competitions and intermediate and higher level training cycle.
Since the launch of this program in 2007, the foundation has invested more than 15 million euros and has awarded more than 3,000 scholarships to promote employability, access, equal opportunities and mobility of students with disabilities. Once the period of this scholarship has concluded, the support of students will continue through the Foundation's Employment program, which offers guidance towards a subsequent incorporation into the company through different mentoring, coaching, professional internships and employment programs.
Sonia Viñas, director of Fundación Universia, assures that it is "an individualized commitment adapted to people with disabilities to support experiential educational projects that allow continuous learning and development, with an eye toward their access to qualified employment and quality".
Registration is open until October 2, 2023. After the evaluation of the applications, the final list of beneficiary students will be published as of December 18 of the same year.
With this project, Fundación Universia collaborates in achieving Sustainable Development Goal (SDG) 4: Guarantee access to inclusive, equitable and quality education and promote learning opportunities to improve people's quality of life. More information about the Universia Foundation Scholarship Program 2023-2024 for people with disabilities at app.becas-santander.com