Scholarships for excellence, the impulse with which brilliant minds reach their full potential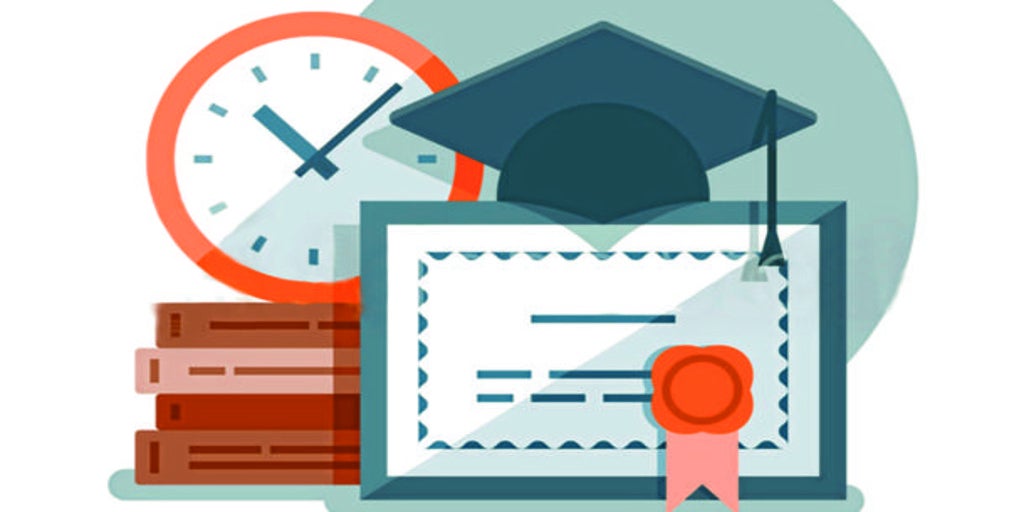 Updated:
Keep

Study a graduate degree abroad it is in the thoughts of many brilliant students, but it is not always a possibility within the reach of all pockets. It is for them, those who do not have sufficient resources but do have an excellent record and a project that can have a real impact on society, to whom the excellence scholarships or grants awarded by many institutions and foundations and that allow them Exemplary students develop their master's or doctoral studies in some of the best universities in the world.
An example of these aid programs is that of the
Rafael del Pino Foundation, Since 2002, it has offered between 12 and 15 scholarships every year to study at prestigious international training institutions. Harvard, Stanford or Columbia They are among the centers most in demand by the 300 students who have enjoyed one of these scholarships during these years. The conditions and the amount (in the case of the Rafael del Pino Foundation grants are around 100,000 euros) of the scholarships offered by the different Spanish institutions may vary, but there is a common constant in these programs: they all try to analyze skills of the candidate's leadership and know both his past career and his future plans, as highlighted by all the sources consulted. So it is not enough to be a great student. You have to have a vision and a defined ambition so that the opportunity offered has a return in society.
In general, in addition, the institutions that offer these scholarships do not prioritize by sector, but rather study the particular project of each candidate. As explained by the director of the Rafael del Pino Foundation, Vicente Montes, In recent times, they have detected a greater vocation of the medical profession to develop postgraduate studies, although in general it is engineering students who request them the most.
The results of these scholarships, of all those who have enjoyed any of these grants, are very positive. «They are the best, brilliant students, the proof of all the talent that Spain has », underlines Vicente Montes. There are many who aspire to this type of aid and that is why the selection process is very hard, and also its outcome because, as Montes acknowledges, it is difficult not to be able to reward all the "so good" profiles who aspire to receive this impulse to their professional lives. In the case of the Rafael del Pino Foundation, they normally receive around a thousand applications in each call. Those chosen get a unique opportunity to open new horizons in their professional careers.
Jose Garcia.He studied his doctorate in Economics at Harvard with a scholarship from the Ramón Areces Foundation.
"It allowed me to decide where I wanted to work at all times"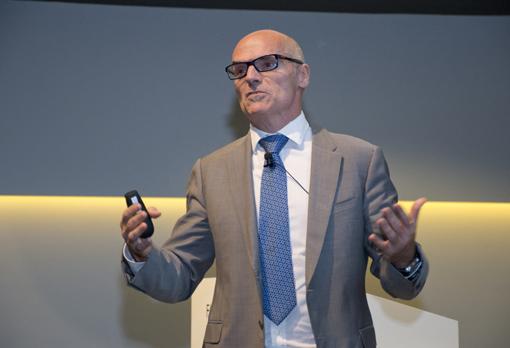 José García, professor of the Department of Economics and Business of the Pompeu Fabra University (UPF) and research professor at the Barcelona Graduate School of Economics and the IVIE, he is one of the students who enjoyed a scholarship from the Areces Foundation in 1987. He was clear that he wanted to do his doctorate in Economics at one of the best universities in the world, but His family could not cope with the high cost involved, so he applied for a scholarship to different institutions to be able to leave. They accepted him at Harvard and the Areces Foundation bet on him. If he had not succeeded, he recalls now, "I could not have been a university researcher."
The Foundation paid for his tuition and accommodation, apart from receiving a monthly amount for his expenses, for some studies that opened the door for him to work anywhere in the world. "From that moment on, I have been able to decide where I wanted to work at all times," he says. This is, on the other hand, the spirit of the Areces Foundation: «Change the life of the intern by offering him a training opportunity that he would not otherwise have », explains Miguel Jerez, member of the Social Sciences council of this foundation. Its aid program, which is now 35 years old, is designed to study economics or European Union law in depth.
The grants are aimed at foreign elite universities, although one of the requirements is to be Spanish and have graduated from a university in our country. In spite of everything, the admission process is "as hard or as soft as the quality of the applications they have", although scholarships can be left uncovered if the candidate's project or CV "does not satisfy us", although it is somewhat that doesn't usually happen.
Juncal Arbelaiz.He is doing a doctorate in Mathematics at MIT and was awarded a scholarship at the La Caixa Foundation
"Give the independence to do the project you want"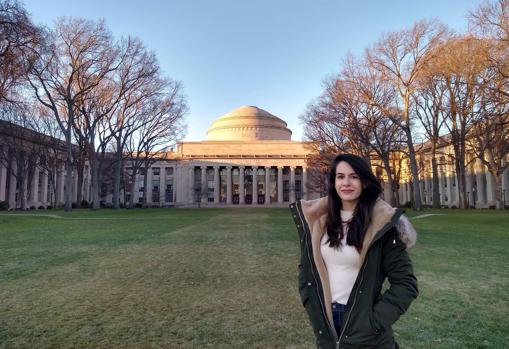 "Give the independence to do the project you want in one of the most prestigious universities in the world." This is how Juncal Arbelaiz sums up what the scholarships granted by the
La Caixa Foundation. She has recently enjoyed one of them to do a doctorate in Applied Mathematics at the Massachusetts Institute of Technology (MIT). If he hadn't gotten the help, he would have had to alternate his research "giving a lot of classes at the university," so the process would have been much more difficult for him. Now he is one year away from finishing his doctorate, and he does not remember that the selection process to obtain the scholarship was "very hard", especially considering its characteristics and the doors it opens. They asked him for a written text in which he had to explain what he wanted to do and how he was going to contribute to society with his project, in addition to passing several interviews. The aid, in addition to paying the tuition and the costs that it entails, is assigned a monthly amount and a round trip by plane.
Arbelaiz believes that it is a "very strong" scholarship, even compared to those in the United States. This scholarship program, which each year allocates 120 grants, was born in 1982, and since then they have awarded 4,000 scholarships to study at any university in North America, Asia Pacific and Europe. And the results show, according to the head of the La Caixa Foundation Scholarship Program, Emilia Jordi, "a high level of satisfaction among the scholarship recipients". It is a "very important boost for the professional career of each one of them", explains Jordi, who explains that they are two-year scholarships, although they ask for reports and notes each year to be able to renew it.
Mireia Cabanes.Do a doctorate at Cambridge with a scholarship from the British Council
"Without help I would not have been able to do this program"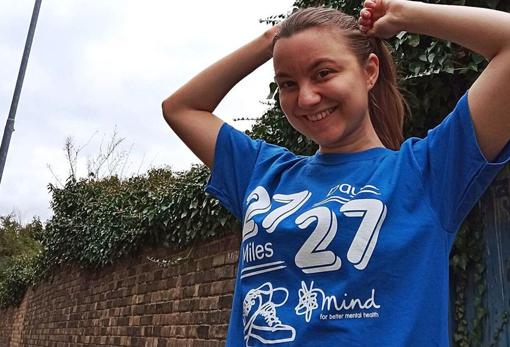 British Council is another of the institutions that offers aid to study abroad undergraduate and graduate studies. And although its program has been developed for seven years now, this is the first course that the scholarship has given to a person to study a doctorate. Is about Mireia Cabanes, who is currently studying in the UK. Specifically, he went to perform a PhD in Applied Linguistics at the University of Cambridge. There he is studying the semantics and pragmatics of expressive language, that is, "how we process or acquire the meaning of words in this language, words that do not give information about the world but about the speaker's emotions." At no time, says this young Valencian, did they ask for her academic record, but they did ask her how the project for which she wanted help could contribute to society.
His scholarship is for one year and, although he says that "I wish" it could last longer, he admits that without this help "he would not have been able to do his doctorate program." The IELTS scholarship, which Mireia enjoys, is endowed with 10,000 euros, intended for tuition or accommodation. The difference between these aids compared to other similar ones, explains la Head Education and Society at British Council, Carolina Jiménez, is that she does not give priority to academic merits but rather "is focused on the project that the student is going to do and the candidate's personality."