Schedules and where to see the Formula 1 Turkish GP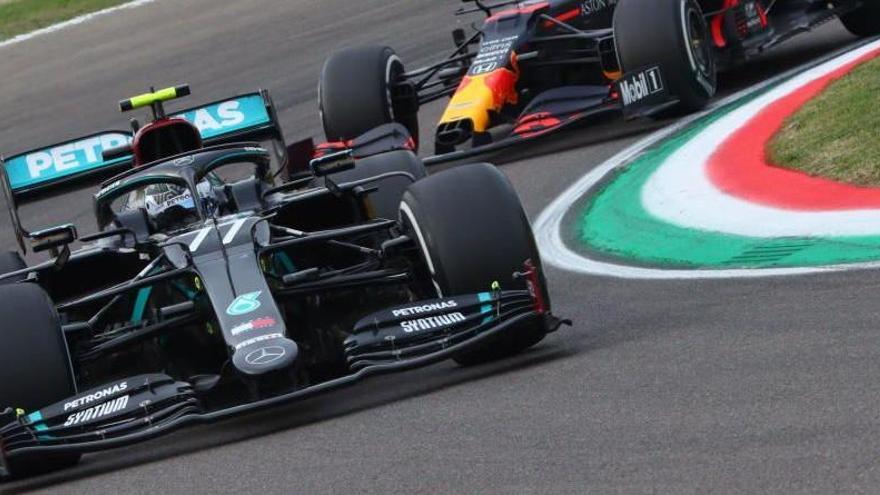 The english pilot Lewis hamilton (Mercedes) will have in the Turkish Grand Prix, fourteenth quote from Formula 1 World Cup, from his first opportunity to mathematically confirm his seventh title in the category and match the only one who has achieved it to date, the German Michael Schumacher.
With four races remaining to close the calendar, Hamilton faces his first 'match ball' in another championship that he has once again dominated with an iron fist, as well illustrated by the 85 points of advantage he has over his pursuer, Valtteri Bottas (Mercedes).
Considering that the Finnish can achieve a maximum of 78 points In the last three tests in Bahrain and Abu Dhabi, the Englishman will confirm his title if he wins the race this Sunday or also if he finishes second, as long as his teammate does not achieve the victory plus the extra point of the fastest lap. In any other combination, it is also worth having Bottas cut seven points maximum.
With Sebastian Vettel, Kimi Rakkonen and Sergio perez, Hamilton is one of the four drivers on the current grid who know Intercity Istanbul Park, unprecedented in F1 since 2011. After conquering Mugello, Nurburgring, Portimao and Imola, the Briton is looking for the record of victories in circuits that this year have been premiered or have returned to competition.
In the fight for the runner-up, the only one to which Bottas now virtually aspires, he has 35 point advantage over Max verstappen (Red Bull) after the fiasco in Imola of the Dutch, who aspire to return to the charge.
Turkish GP schedules
Friday
09:00 - 10:30 - Free Practice 1
13:00 - 14:30 - Free Practice 2
Saturday
10:00 - 11:00 - Free Practice 3
13:00 - 14:00 - Qualifying session
Sunday
11:10 - 13:10 - Race