Schedules and where to see the 2020 Eifel GP of Formula 1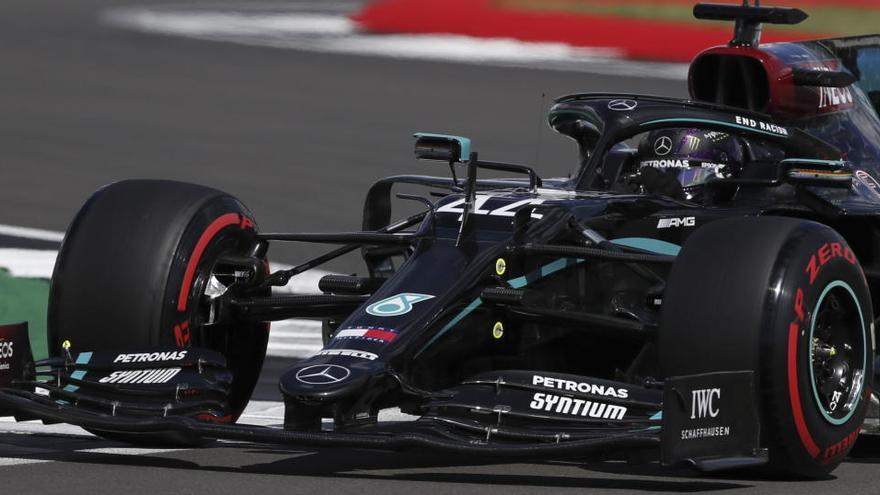 He Formula 1 World Cup arrives in Germany with the dispute Eifel Grand Prix in the circuit of Nürburgring, a career in which English Lewis hamilton (Mercedes), leader of the championship, will enjoy his second chance to equal the historical record of wins (91) of the German Michael Schumacher.
Hamilton could have matched Schumacher two Sundays ago, but had to settle for third place in Sochi; where your finnish partner Valtteri Bottas won, ahead of the Dutch Max verstappen (Red Bull), the Russian Grand Prix; in which Spanish Carlos Sainz (McLaren) dropped out, crashed, on the first lap.
The Englishman – sanctioned with ten seconds, for rehearsing starts in a prohibited zone – missed his seventh win of the year in the Olympic ring at the 2014 Winter Games venue. But his advantage in the World Cup remains enormous: he has 205 points, 44 more than his Finnish colleague; and with 77 on Verstappen.
Next Sunday, El Hierro dominator of the queen category for the last few years will try to equal one of the main records of the previous great ruler. In his house: the 'Kaiser' was born in Hürth, less than a hundred kilometers from the Nürburgring, a 'classic' circuit that hosted its first F1 race in 1951.
After organizing the German Grand Prix 27 times, eleven times in Europe and twice in Luxembourg, the Nürburgring returns seven years later as the site of the newcomer Grand Prix in the Eifel, a volcanic region in western Germany located in the states of North Rhine-Westphalia and Rhineland-Palatinate.
You can follow the Eifel Grand Prix and all the news of this season of Formula 1 here.
On television, Movistar F1 will broadcast the training sessions, qualifying and the weekend race
2020 F1 Eifel GP Schedules:
Friday October 9
Free practice 1: 11.00 – 12.30 hours (CET)
Free training 2: 15.00 – 16.30 (CET)
Saturday 10th October
Free practice 3: 12.00 – 13.00 (CET)
Classification: 15.00 -16.00 hours (CET)
Sunday October 11
Race: 14.10 hours (CET)