Schedule and where to watch the Italian GP race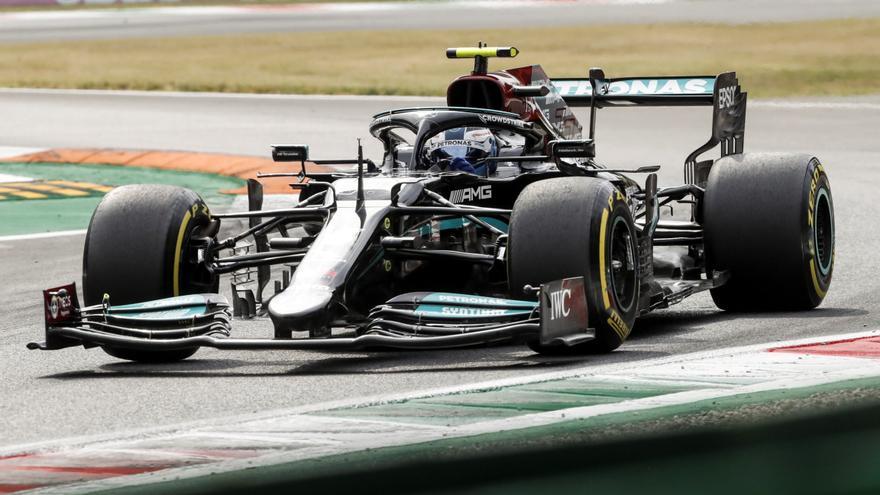 The Finnish pilot Valtteri Bottas (Mercedes) has taken the victory in the sprint race of the classification of the Italian Grand Prix, although the changes in his power unit will not allow him to defend the pole in a date in which the Dutchman Max Verstappen (Red Bull) will come out as the most advanced man, with Carlos Sainz (Ferrari) and Fernando Alonso (Alpine) sixth and tenth, respectively.
Bottas, who wins the three-point prize to the winner of the new qualifying format, will have to change the engine and that will condemn him to the last place on the grid. The other representative of the 'silver arrows', the British Lewis Hamilton (Mercedes), He was hampered by a bad start and will have to come back from fourth place if he does not want the Dutchman, the championship leader, to escape him in the standings.
Meanwhile, Sainz defended the seventh position – although he will come out sixth due to the sanction of Bottas– on a day in which he recovered from an accident in FP2 that called into question his participation in the sprint race; hours before qualifying, the Madrilenian got on the piano too much in Ascari and ended up crashing into the protections, but his car arrived in time for the fight.
What's more, Alonso, who started the thirteenth mini-race, managed to climb two positions, the first after the Frenchman's accident Pierre Gasly (AlphaTauri) on the first lap and the second, after overtaking the German on the track Sebastian vettel (Aston Martin). Thus, it will start tenth.
As it happened in Silverstone, where the new qualification system of the 'Great Circus' was released, the start of the final fight wasted emotion and tension, with the French Pierre Gasly (AlphaTauri) suffering a spectacular accident in the first lap of which he was unharmed but made the safety car leave.
Before, the British Lewis Hamilton (Mercedes) he paid dearly for his bad start and was weighed down from second to fifth position after being overtaken by the two McLarens, the Australian's Daniel Ricciardo and English Lando norris, They will start second and third, respectively.
Verstappen, the great beneficiary of the day thanks to the error of the reigning champion, will have the opportunity to endorse his leadership by finishing second, although this Sunday he will not have the sanctioned ahead Bottas. Now, he will try to seize the opportunity on a narrow circuit where it will be difficult to overtake.
In fact, the only one who managed to overtake this Saturday was Alonso, which will close the 'Top 10' exit. After Verstappen, Ricciardo, Norris and Hamilton They will start the Monegasque Charles Leclerc (Ferrari), Sainz, the Italian Antonio Giovinazzi (Alfa Romeo), the Mexican Sergio perez (Red Bull) and the Canadian Lance Stroll (Aston Martin).
F1 race schedule at the Italian GP
-Sunday.
Race 15.00.