Schedule and where to watch the free practice of the Bahrain GP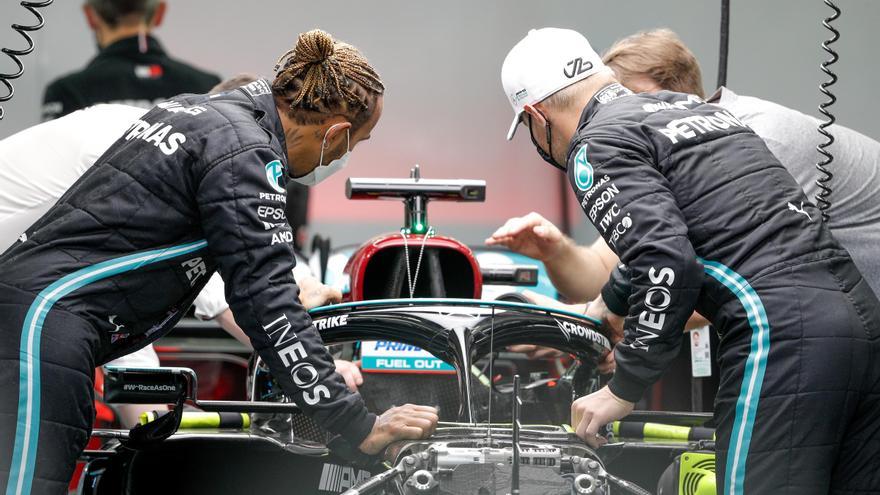 All ten equipment that complete the grid of Formula One they begin this Friday to prepare all the parameters of their cars for reach peak performance on Sunday, race day of the Bahrain Grand Prix. The twenty drivers will have the opportunity to familiarize themselves with the state of the asphalt at Shakir.
Fans, meanwhile, can once again enjoy seeing the two-time world champion Fernando Alonso back in the queen category already Carlos Sainz dominate the legendary Ferrari.
Bahrain GP practice schedule
-Friday.
First practice session 12.30 – 13.30.
Second practice session 16.00 – 17.00.
-Saturday.
Third practice session 13.00 – 14.00.
Mercedes will have work ahead after they suffered a little more in the tests than they are used to in recent years. However, the British Lewis hamilton He starts as the main favorite to keep his throne and win his eighth world title. Apparently, the Red Bull, with the Dutch Max verstappen and the mexican Sergio perez have done their homework and position themselves as a more annoying rival than last year.
It is worth highlighting the good performance in the Mclaren, third in the last World Cup and who has recruited Daniel Ricciardo (McLaren), or the new Aston Martin, where the four-time world champion Sebastian Vettel aspires to be reborn.
In addition, another important focus will be on Mick schumacher (Haas), who after showing his quality in F2, where he was proclaimed champion, makes his debut in the F1 against some pilots who fought with his father on the asphalt such as Alonso, Hamilton or also the world champion Kimi raikkonen (Alfa Romeo).
Saturday.
Qualification session 16.00 – 17.00.
-Sunday.
Race 17.00.