Schedule and where to watch the F1 Portuguese GP race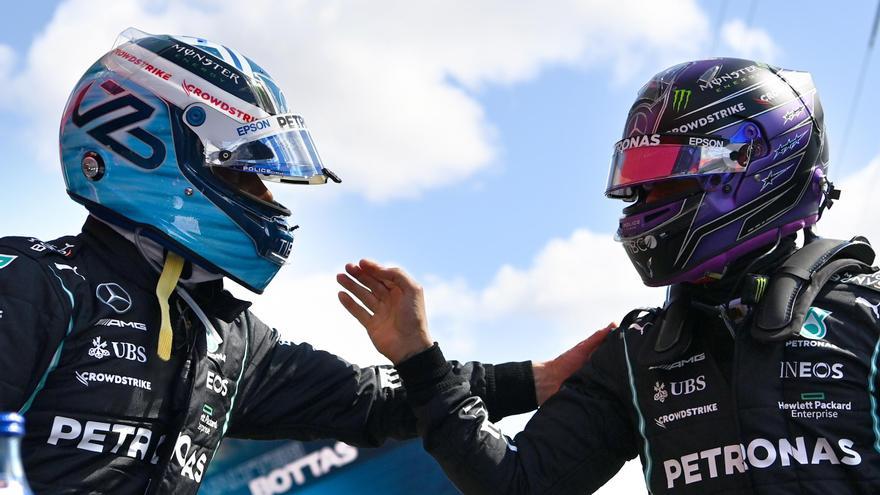 After a tight classification, Fernando Alonso (Alpine) Y Carlos Sainz (Ferrari) will come out thirteenth and fifth, respectively, in the Grand Prix of Portugal. In front, Valtteri Bottas (Mercedes) managed to snatch Lewis hamilton his 100th pole. The English driver will start second and will be followed by the pair of Red bull: Max verstappen Y Sergio perez.
The Finnish driver Valtteri Bottas (Mercedes) has achieved pole for the race Grand Prix of Portugal, third round of the Formula 1 World Championship, while Spaniards Carlos Sainz (Ferrari) and Fernando Alonso (Alpine) will start fifth and thirteenth, respectively.
With a time of 1: 18.348, the Scandinavian surpassed his teammate and World Cup leader by seven thousandths, Lewis hamilton, who will accompany him in the front row and who saw his attempt to get the 100th pole of his career frustrated. Meanwhile, the Dutchman Max Verstappen (Red Bull) will start third along with the other driver of the energy brand's team, the Mexican Sergio 'Checo' Pérez.
For its part, Sainz was the best 'of the rest' and ensured, by nailing the lap at the first attempt, a fifth starting position, after commanding the times table in Q1. Alonso, meanwhile, was unable to advance to Q3.
In a week in which the announcement of the new sprint classification has shaken the 'Great Circus', the cars took to the Portimao track to find out their position on the grid, still in the traditional format of recent seasons.
Sunday May 2
Race: 16.00 hours (CET)