Schedule and where to see the free practice of the Spanish GP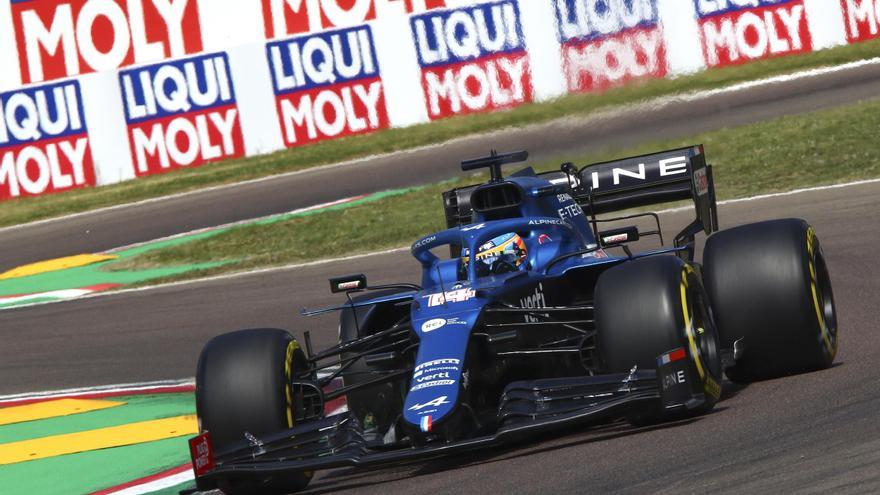 The Formula One go back to a Circuit de Barcelona-Catalonia what will receive 1,000 viewers with the presence of two Spanish pilots, Fernando Alonso (Alpine) and Carlos Sainz (Ferrari), something that had not happened since the 2018 season, when precisely the Asturian and Madrid also coincided.
The drivers on the grid will begin this Friday to prepare for Sunday's race in the first free practice of the weekend. The great favorite to win the Spanish Grand Prix is ​​once again the English Lewis hamilton (Mercedes), winner in the last four visits, and who won two of the first three races of the course, Bahrain and Portugal, which allows lead the standings with 69 points.
But this year the fight for the top positions is more even than in other years, and Hamilton, winner of six of the last seven championships, will have a more difficult time getting his fifth consecutive title. Mostly because of Max verstappen (Red Bull), precisely the last to win at Montmeló before Hamilton's four consecutive victories. The Dutch driver is second in the World Championship standings, with 61 points, after his triumph in Imola and his second places in Sakhir and Portimao.
Schedule of free training sessions Spanish GP
-Friday.
First practice session 11.30 – 12.30.
Second practice session 15.00 – 16.00.
-Saturday.
Third practice session 12.00 – 13.00.
Where to watch Formula-1 races
The 2021 season of Formula-1 2021 can be followed live in Spain on television through Movistar + and DAZN. The telecommunications operator will include full coverage on its Movistar + F1 channel and the streaming platform adds the races to its offer thanks to the agreement reached, which also affects MotoGP.
However, on this occasion, the entire Spanish Grand Prix, in addition to the usual options, It can also be seen openly through Telecinco.
With regard to the main Latin American countries, in Argentina, Colombia and Chile the great prizes will be able to be followed through Fox Sports, while in Mexico Channel 9 Televisa will be in charge of the transmissions. For its part, in USA Formula-1 can be seen on ESPN.
Qualifying and race schedule
-Saturday:
Qualification session 15.00 – 16.00.
-Sunday.
Race 15.00.