Schedule and where to see the classification of the British GP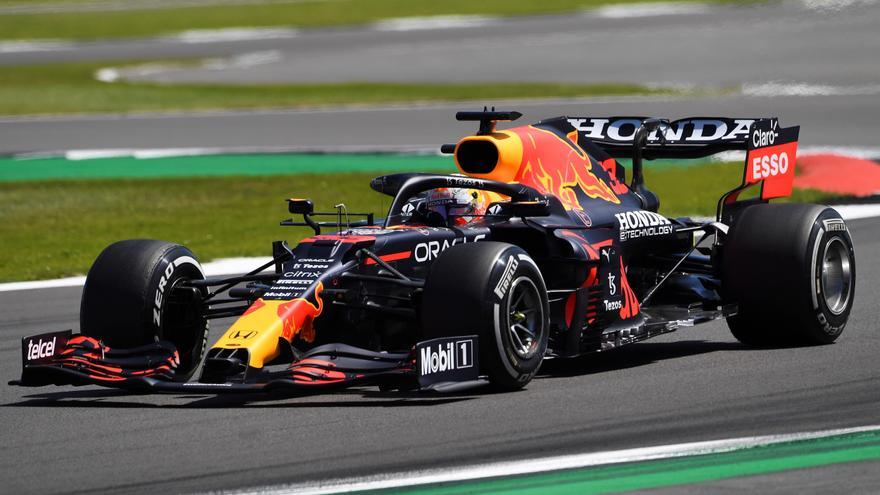 The Great Britain Grand Prix, tenth appointment of Formula 1 World Cup, premieres the novel sprint grading format, an initiative that is introduced experimentally to inject excitement into the weekend and that represents the first step of the new F1 towards its complete renovation in 2022.
This long-awaited sprint qualification is held this Saturday, a fast race of 100 kilometers that, taking into account the length of Silverstone, will last 17 laps and will last between 25 and 30 minutes. In addition to defining Sunday's grid, this race will distribute points for the World Cup: three for the first, two for the second and one for the third.
The experiment comes to the World Cup at a time of clear dominance by Red Bull, which has five consecutive victories, and especially by Max verstappen, who has signed four of them and he has reaffirmed himself as the main candidate for the title.
The Dutchman leads the general classification already with 32 points of advantage over Lewis hamilton (Mercedes). The Englishman arrives at the ideal stage to try to resurface, a test where he will have the support of the local fans.
Regarding the Spanish pilots, Carlos Sainz (Ferrari) is still in a very good moment and he finishes seventh, just two points behind his teammate Charles Leclerc. For its part, Fernando Alonso, double winner on English asphalt (2006 with Renault and 2011 with Ferrari), has chained four races scoring, but still out of the 'Top 10' by 10 points.
This season, Formula 1 can be seen on television through platforms such as DAZN or Movistar Plus. The Movistar Plus Formula 1 thematic channel has been renamed DAZN F1 and the DAZN1 and DAZN2 channels are enabled.
Great Britain GP qualifying times
-Race Sprint qualifying 17:30 – 18:00 hours