Schedule and where to see the classification of the Brazilian GP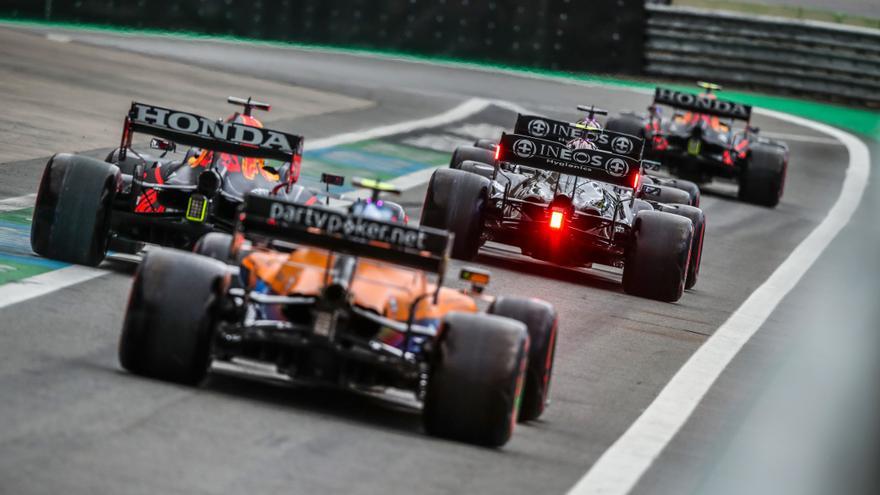 The British pilot of Lewis hamilton (Mercedes) will face the sprint classification of the Brazilian Grand Prix from Formula 1 that is disputed this Saturday in the circuit of Interlagos. The one from Mercedes hit the table this Friday and made his intention to come back clear the 19 points that separate him from the leader Max Verstappen, that will start from the second position.
In addition, the Englishman started with a bittersweet free practice session, as despite being the fastest he suffered a five-place penalty for Sunday's grid for changing engines.
That new unit that did give him the four of tenths that put the leader of the World Cup in Q3 this Friday. It seemed that Verstappen was keeping something but it was not like that, Hamilton stayed on a Friday against the clock with colder on the asphalt than expected for the weekend, more surprises for sure.
The Englishman left a time of 1: 07.934 in Q3 and Verstappen accepted the script this Friday with Hamilton ahead. However, the Briton also needs the collaboration of his teammate, a Valtteri Bottas who was third, heading into Sunday. There Hamilton will lose those five positions, with which he will defend his first position with all this Saturday in the sprint.
The Mexican Sergio perez (Red Bull) will come fourth and the French Pierre Gasly (AlphaTauri), fifth. Meanwhile, the Spanish pilot Carlos Sainz (Ferrari) will start from sixth place in search of a good grid to continue his streak, 11 races in a row scoring, although he did not improve everything he expected after being second in Q1.
What's more, Fernando Alonso (Alpine), on the track where he signed his two world titles, managed to be in Q3, only narrowly saved, and He will start tenth in a sprint qualifying that he has done well this season.
Where to watch Formula 1 races
The 2021 season of Formula-1 2021 can be followed live in Spain on television through Movistar + and DAZN. The telecommunications operator will include full coverage on its Movistar + F1 channel and the streaming platform adds the races to its offer thanks to the agreement reached, which also affects MotoGP.
With regard to the main Latin American countries, in Argentina, Colombia and Chile the great prizes can be followed through Fox Sports, while in Mexico Channel 9 Televisa will be in charge of the transmissions. For its part, in USA Formula-1 can be seen on ESPN.
Brazilian GP qualifying schedule
Saturday, November 13:
Free 2: 16.00-17.00
Sprint qualifying race: 20.30
Sunday, November 14:
Race: 18.00 (71 laps)