'Scarlet Witch and Vision' is the most watched series in the world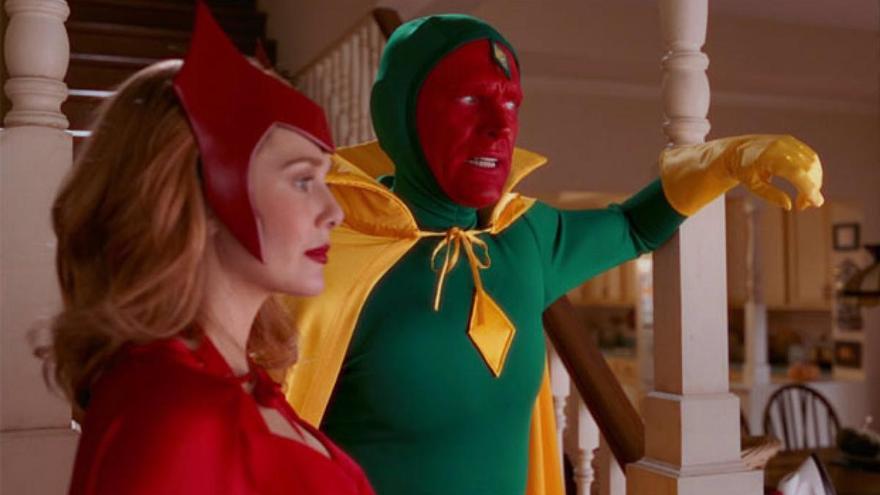 'Scarlet Witch and Vision' premiered last January and, just a month after its launch, it has already become the Serie most viewed today. This has been revealed by a data analysis, which affirms that it is the most demanded fiction in the world.
Forbes collects the data provided by Parrot Analytics, which highlights that initially the production had discrete display figures, ranking between number 7 and 35 worldwide. He finally managed to reach the top 3 from the third chapter, released on January 22.
It was on February 5, when the fifth episode, when the series created by Jac Schaeffer became the number one series title in the world, and has remained in this position since February 7, the last day that data was offered.
To achieve these figures, the company takes into account "the analysis of social networks, fan ratings and piracy data to represent demand. "
Parrot Analytics notes that this increase is due to the weekly launch strategy used by Disney+, unlike the model that usually follows Netflix. That is why, according to the measurement system, The Mandalorian has been the most watched series in the world during its broadcast.
"When we watch a full launch series, like what Netflix does, we see that demand skyrockets at first for a week"explained Wade Payson-Denney, an analyst at Parrot Analytics." It appears at the beginning, but it disappears quickly. It is a quick hit, while with the weekly release we see the popularity gradually increasing. It maintains the interest in the series during more time ", wielded.
Starring Elisabeth Olsen as Wanda Maximoff and Paul Bettany as Vision, 'Scarlet Witch and Vision' is the first Marvel Studios series to premiere on Disney +. The next to do so will be 'Falcon and the Winter Soldier', which is scheduled to premiere on the streaming platform on March 19.