Scariolo dispenses with Salvó and will be in the Granca preseason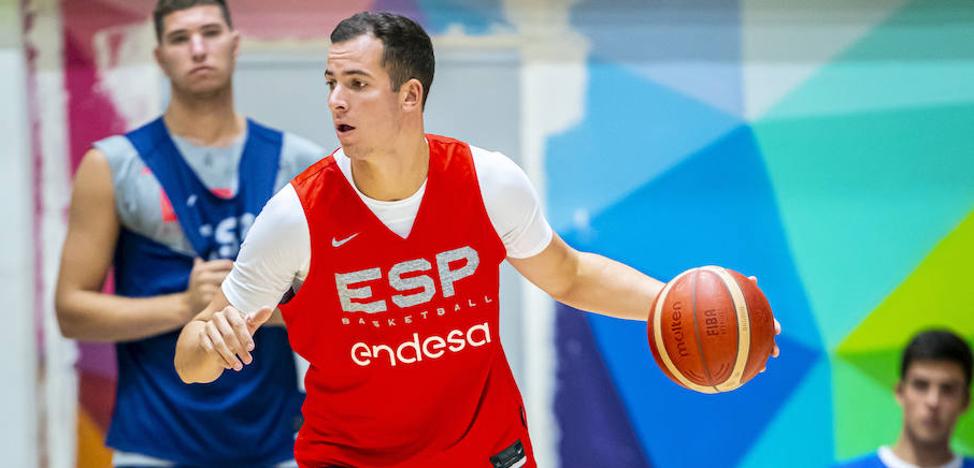 eurobasketball
The Spain coach reduces the list of players in the concentration for the Eurobasket and the Catalan forward may be available to start the Claretian preseason on August 15
Spain held his last training session this Monday at the Movistar Academy Magariños before playing his first preparation match
against Greece in Athens this Tuesday (5:00 p.m., Four).
It was the last working session with the men's absolute national team of
Alberto Díaz, Jonathan Barreiro, Héctor Alderete and the Gran Canaria Basketball Club player Miquel Salvówho said goodbye to the group.
After the incorporation of Usman Garuba last Sunday,
the team directed by Sergio Scariolo travels to the Greek capital with 17 players. Sergio Llull did not travel with the rest of the expedition for personal reasons and will rejoin this Wednesday.
Salvó defends Joel Parra. /

FEB

Scariolo: "They have done an excellent job"

Speaking to the official website of the FEB, Scariolo wanted to thank «
predisposition and work during this first week of Alberto Díaz, Jonathan Barreiro, Miquel Salvó and Héctor Alderete«.
"They are players who have done an excellent job.
Barreiro and Salvó have already established themselves in the national team and they continue to work and Alberto Díaz, who was not in very good shape physically, has been there quite a few times and will be more often. For his part, Héctor Alderete has shown us that he can evolve and we hope he finds space to continue growing in experience », he argued.