Save the life of a dog that rushed from a fourth floor in Alicante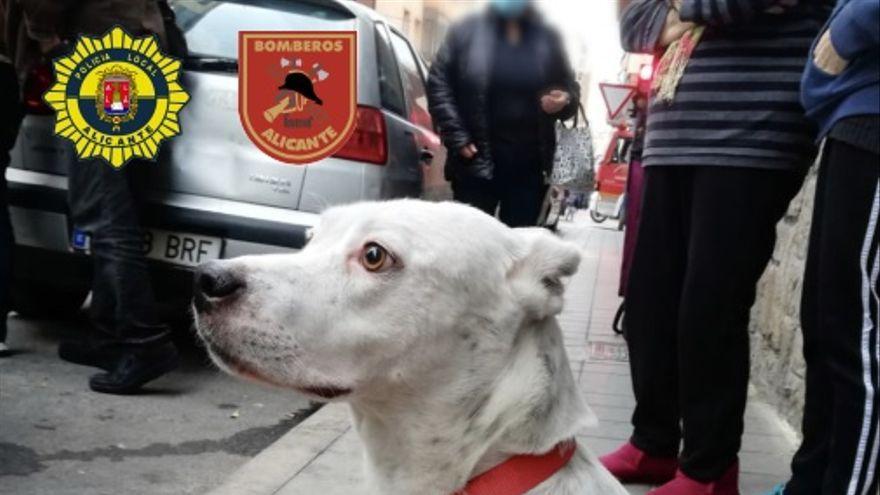 A fall from a fourth floor would have had fatal consequences. Last Friday, November 12 at 4:30 p.m. 112 received the call warning that a dog was hanging from the balcony of a floor of the Cerdá street (Los Angeles), in Alicante. Quickly, two SPEIS crews and two local police patrols were mobilized to the house. However, his intervention was not necessary to sign a happy ending in the story: upon arrival, the dog (a cross between Dalmatian and American Stanford) was safe and sound on the ground. They surrounded the hairy neighbors of the neighborhood and a 26-year-old young man, suffering from severe pain in his left arm and hand.
Rescue in the air
According to witnesses, while the agents arrived at the scene, the dog rushed into vacuum as he could no longer hold on to the balcony and was saved by the young man, which cushioned the blow by rescuing it in the air. The wounded man was taken to hospital after the intervention of the health services at the scene.
The SPEIS Fire Department Canine Unit attended and took care of the dog, in addition to inspecting the balcony with the Local Police officers. After the owner of the dog was located and the balcony was inspected proceedings have been opened and an investigation through the Canine Unit.
José Ramón González, Security Councilor of the Alicante City Council, congratulated the young man who was has proposed to give a recognition "Because with his quick and effective rescue he managed to save the life of the dog, as well as to prove to be a great citizen since with this action he has put his life at risk and resulted in injury." Likewise, the Local Police has opened a report and has asked the Security Council and the police headquarters for public recognition of the young man during the celebration of "Local Police Day".