'Save me' throws out Isabel Pantoja's aunt: "We ask you to leave the Mediaset facilities"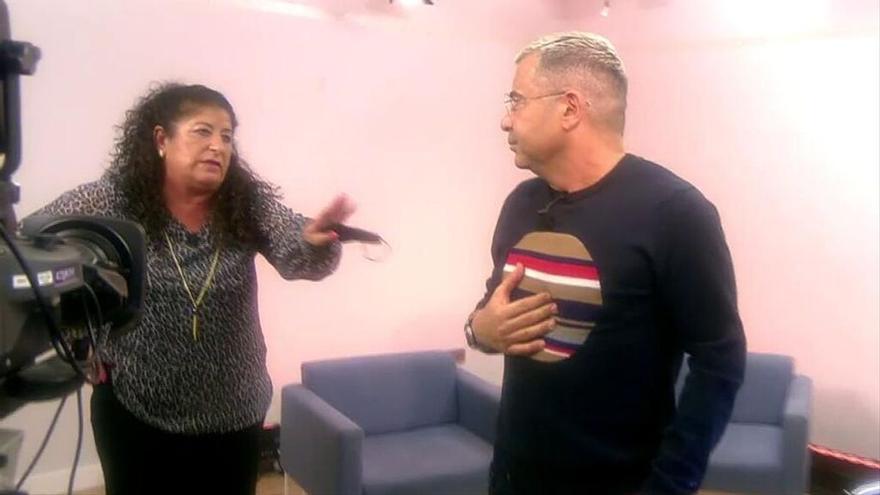 Magdalena Clavero, aunt of Isabel Pantoja, he returned this Tuesday to 'Save me'to talk about the conflicts that arose as a result of Anabel Pantoja's wedding, held two days after the death of Doña Ana, the tonadillera's mother. Even though Magdalena he had harshly criticized Anabel For not going to visit his father, Bernardo Pantoja, after the death of his grandmother, his speech changed completely.
The guest was much less harsh against the collaborator, which upset the direction of the program. It was then that Jorge Javier intervened: "They tell me you're acting like a lianta. You started the wedding yesterday with terrible reviews." "You were in a fury, maybe someone called you …", dropped the presenter.
Magdalena later confessed that her nephew Bernardo and Anabel's father "got very angry" when she learned that her daughter Anabel wanted to go ahead with her wedding celebration. The reporter José Antonio León gave new information about the possible intentions of Magdalena and Bernardo, those he accused of being "buddies" to get money.
After a fight with the reporter for his different versions, the program's management made the decision to kick the guest out. Jorge Javier entered the room to tell Magdalena: "The management detects contradictions and they ask you to leave the Mediaset facilities "announced the presenter. "I was going to say that I do not come again because I have a very bad time"she said as she left the room.