'Save me' reveals the three reasons why Rocío Carrasco decides to break her silence in a documentary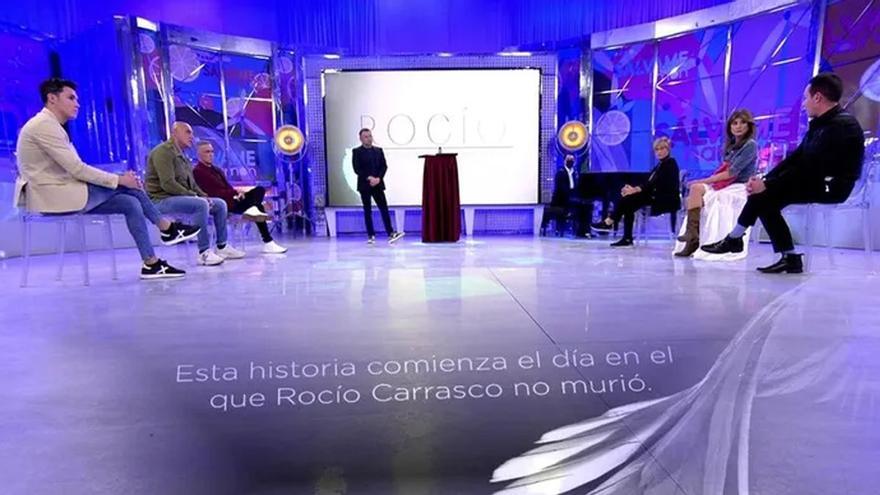 'Rocío, tell the truth to stay alive', which will premiere next Sunday in the prime time of Telecinco, has caused a real earthquake in 'Save me' and in the rest of the house programs, which are dedicating a large part of their content to the documentary with which Rocio Carrasco will talk about its history after more than 20 years of silence.
During the afternoon yesterday, the program Jorge Javier Vazquez gave an answer to the great unknown that revolved around the documentary series: What are the reasons why Rocío Jurado's daughter has finally decided to step forward ?. A question to which the management of 'Save me' responded with three enlightening phrases that were inside a box.
The first of them shocked all the collaborators: "This story begins the day that Rocío Carrasco did not die". Stronger still was the second sentence, which left the presenter and his companions petrified: "There was a day not too distant in Rocío Carrasco tries to kill herself. She could not bear one more day the media pressure and the mistreatment of her ex-husband and, after years of persistent thoughts of wanting to kill herself, she decides to do it.
Jorge Javier revealed the third key in 'Save me tomato', during a live connection with Antonio David Flores. "Days later, while she remains admitted to the hospital, Rocío Carrasco Mohedano, daughter of singer Rocío Jurado and boxer Pedro Carrasco, make the decision to speak to continue living. And his story chills the blood, "read the communicator.