'Save me' reveals the supposed montage of Tom and Sandra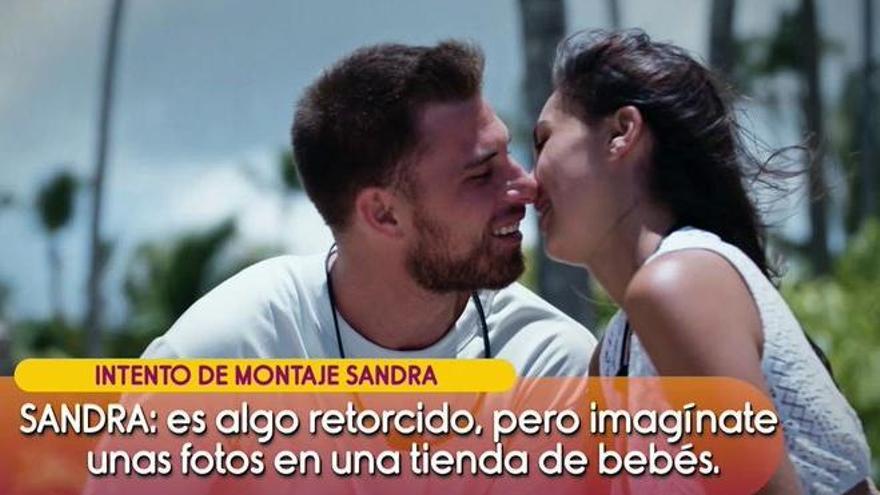 Last Wednesday, during the reunion of 'The island of temptations 2', it was discovered that Tom and Melyssa had had sex upon arriving in Spain, despite the fact that their relationship is non-existent today. In fact, the Moroccan has a romantic relationship with Sandra, the temptress with whom he was unfaithful to his girlfriend.
However, many question that sincere love that both profess and point out that their relationship is pure economic interest. A theory that 'Save me' has reinforced by broadcasting some audios of the young woman talking to a journalist about a possible assembly.
"It's kinda twistedBut imagine some photos in a baby store, "Sandra would say to the paparazzi." No, no, no, not aunt. We will do that in December because if we don't get into a garden, the three of you will freak outThat later when the relationship is more stable ", the photographer responds, more aware of the strategies to create interest in the press of the heart and to avoid raising suspicions of montage.
It was then that the Catalan came up with another idea: "A real estate." And it is that, until the moment of the supposed arrival of the baby, the couple will nurture the idea that they are looking for a love nest in Madrid.
Next, in the conversation broadcast by the Telecinco program, Sandra highlights her and Tom's willingness to do this type of work: "We are here, no problem, then we will talk about money, about 1,000 euros per head is a really good exclusive ". Of course, it makes it clear that when December arrives and they go to the store to look at cribs and clothes, the images taken will have to "pay them well".