'Save me' completely ignores Olga Moreno's interview without even mentioning it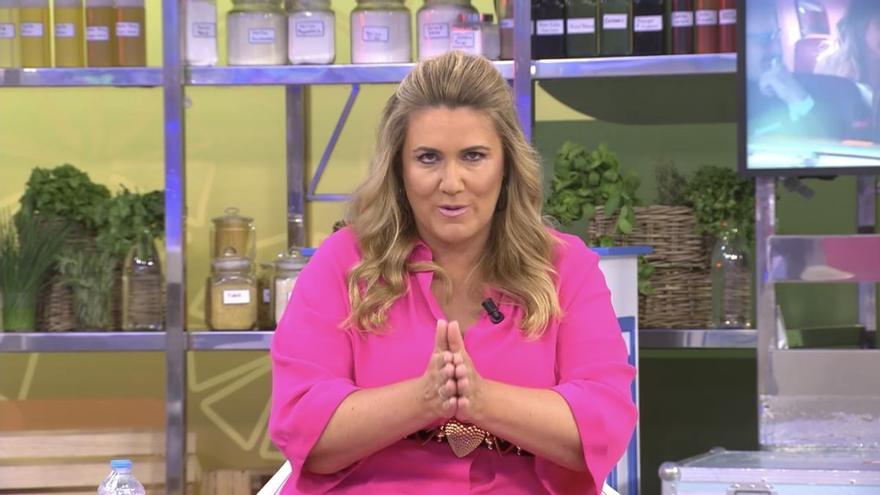 After issuing the interview with Olga Moreno in which he responded to Rocio Carrasco, the Mediaset programs have been devoted to analyzing the statements of the winner of 'Survivors'. All but 'Save me', that yesterday reacted in the most forceful way: not dedicating a minute of his five hours of program to talk about the testimony of the wife of Antonio David Flores.
The afternoon program, presented yesterday by Carlota Corredera, He surprised his viewers by opening with a new chapter of Kiko Matamoros and the bad relationship with his daughter Anita after the young woman had her birthday the day before. Subsequently, the space was talking about other matters, such as the posthumous interview with Menchu, Queen Letizia's grandmother, or Carmen Borrego and Kiko Hernández's preparations for 'The Last Supper'.
There was no space to respond to Moreno, continuing like this the example of 'The Ana Rosa program', that during the last episodes of 'Rocío, tell the truth to stay alive' decided veto the documentary and discuss other matters. This situation evidenced the 'war' between producers, as has also happened now.
Remember that the docuseries who starred in Carrasco was produced by The Tele factory ('Save me'). Now that Rocío herself has her own section in the afternoon space, the program has chosen to silence Moreno.