'Save me' apologizes to the gypsy community: "There was no intention to offend"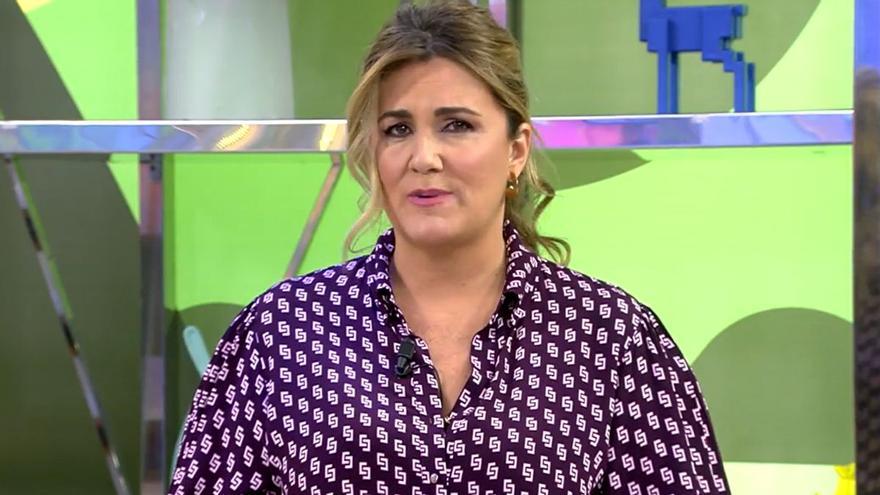 'Save me' yesterday issued the testimony of a relative of Antonio David Flores who wants to hide her identity for fear of reprisals. "They are capable of attacking me," he said while Kiko Hernández pointed out that "they are like gypsies." "They are, yes," she confirmed. Some unfortunate comments for which the program has apologized this Thursday live.
Those words did not sit well in the gypsy community, which is why Carlota Corredera she has been forced to apologize: "I have an important thing to say. Yesterday we were listening to the testimony of the relative of Antonio David Flores who finally did not want to show her face. In her story she made a derogatory reference to the gypsy community" .
"Picking up their words on the set, some collaborators also referred to this ethnic group in an unfortunate way", the presenter lamented during the start of today's delivery: "Given the discomfort that these words have caused in part of the gypsy community, we want rectify and clarify that at no time have we wanted to say anything derogatory ".
Corredera has apologized to people who have been offended: "They have been very unfortunate expressions, made without any intention of offending." "We have a lot of respect and consideration for that community. We know that they have followed us for many years and we want them to continue accompanying us every afternoon. From here our sincere apologies and all our affection," he concluded.
Kiko Hernández, for the part that touches him, has also joined that forgiveness. "All our respect to the gypsy community. If anyone has been offended, all our apologies. We have a lot of love and affection for them, "he assured.