Saúl Craviotto and Mireia Belmonte, officially confirmed as Spanish flag bearers at Tokyo 2020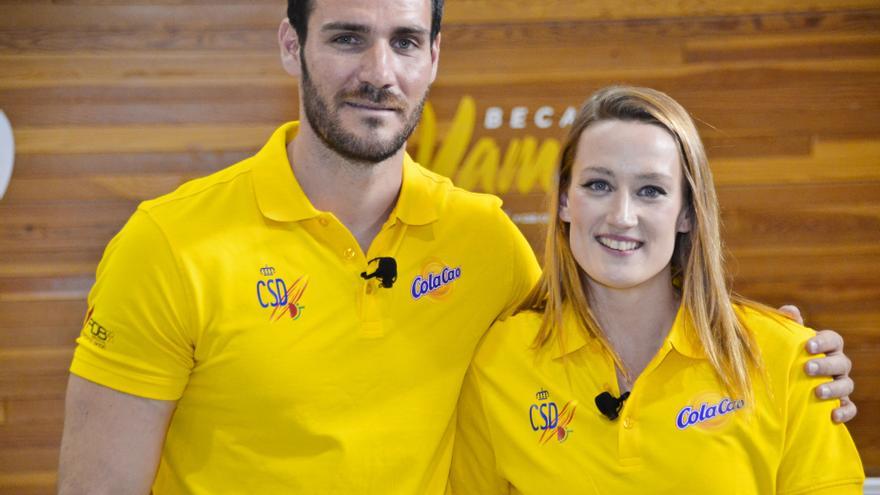 The Spanish Olympic Committee (COE) announced this Wednesday that the canoeist Saul Craviotto and the swimmer Mireia Belmonte will be the flag bearers of Spain at the opening ceremony of the Tokyo Olympics, which will take place on July 23.
Both Craviotto (two golds, one silver and one bronze) and Belmonte (one gold, two silver and one bronze) have four Olympic medals. Will be the first time the Spanish delegation has two flag bearers in an Olympic ceremony and between them they will take the baton of Rafael Nadal, flag bearer at the opening ceremony of Rio 2016.
Saul Craviotto (Lleida, 3/11/1984) was proclaimed Olympic champion of K2 500 in his first Games, those of Beijing 2008, along with Carlos Pérez.
Four years later, in London 2012, was silver in the K1 200. In Rio 2016 He added two more metals, gold in K2 200 with Cristian Toro and bronze in K1 200.
In Tokyo, it will be part of the K4 500 with Marcus Cooper Walz, Carlos Arévalo and Rodrigo Germade. The Spanish K4 is runner-up in the world, so Craviotto is a candidate to add one more medal in the Japanese capital.
Mireia Belmonte (Badalona, ​​11/10/90) debuted as an Olympian in Beijing 2008 with only 17 years. His first medals, two, came in London 2012, silver paths in 200 m butterfly and 800 m free.
On Rio 2016, fulfilled her dream of being an Olympic champion with her victory in the double hectometer butterfly. It was also bronze in the 400m styles.
For Tokyo 2020, it is currently classified for the 800 and 1,500 m free.
Other candidates to be flaggers of the Spanish team were the weightlifter Lydia valentin, which has a gold, a silver and a bronze, or the marcher Jesus Garcia Bragado, without medals but in Tokyo he will play his eighth Games, an unprecedented figure in world athletics.
The IOC changed its rules this year to require at least one male and one female on all Olympic teams and to "encourage" all national Olympic committees to nominate one athlete of each sex to carry the flag in a proper manner. joint at the opening ceremony. So, he said, it would be sent "a strong message in favor of gender equality".
Spain has only had two flag bearers so far: Cristina de Borbón (sailing) in Seoul 1988 e Isabel Fernandez (judo) in Athens 2004.