Saudi Arabia puts an end to travel restrictions on women and gives them greater family control | Society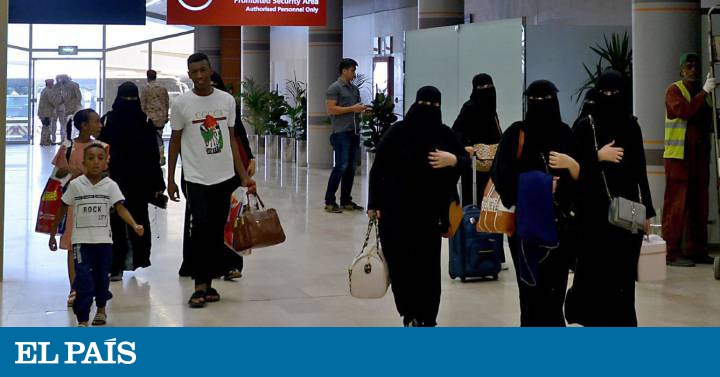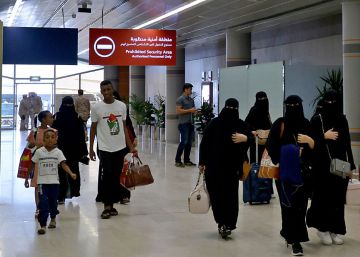 The authorities of Saudi Arabia They announced on Thursday that they have put an end to travel restrictions on adult women, who needed the authorization of their "guardians," and have given them greater control over family matters. This decision, which has been made known through a series of ministerial decrees published in the official bulletin of the kingdom, has taken place in the face of growing criticism against the system of male guardianship over women at a time of great scrutiny by the community International on the situation of Human Rights in the country.
The new rule stipulates that a Saudi passport should be given to any citizen who requests it and that no person over 21 needs permission to travel. The amendments also grant women the first time the right to register their children's birth, marriage or divorce, as well as to receive official family documents and be eligible as guardians of minors.
Riyadh has suffered international censorship because of the situation of women who, according to the Human Rights defense groups, are often treated as second-class citizens because they have so far required the consent of a male guardian to make important decisions during all his life regardless of his age.
Crown Prince Mohammed bin Salman, de facto ruler, has eased restrictions on women by lifting a driving ban last year as part of an impulse to open the conservative Muslim kingdom and transform the economy. But the murder in 2018 of journalist Yamal Jashogi by Saudi agents at the country's consulate in the Turkish city of Istanbul has encouraged the repudiation of the international community, which has criticized Riyadh for the arrest and alleged torture of a dozen Women activists