Saray Montoya speaks after her brutal beating: "My brother-in-law and my father-in-law have tried to assassinate me"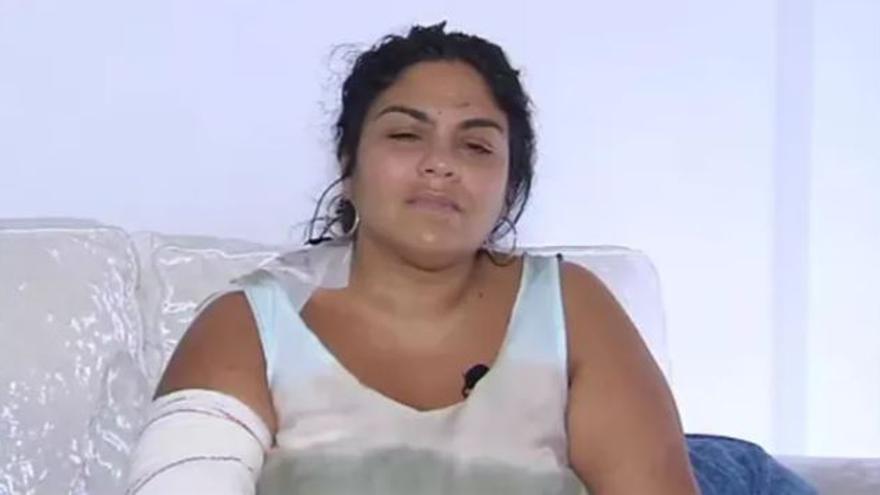 Saray montoya has spoken in 'Live life'to tell about the brutal aggression she has suffered from her brother-in-law and father-in-law as she herself has told. The protagonist has wanted to speak with the program to explain how she is hours after receive a total of thirteen stab wounds with his daughter, who has also been a victim of aggression.
"I feel bad. I feel weak. It was a beating, an attack with scissors. It was something horrible", Saray has begun narrating. "My daughter Naiara is sick, they gave her a stab in the chest and a bite. It was an assassination attempt", he sentenced at the beginning of the interview.
After what happened, Montoya has been blunt: "They are not my family, the family doesn't do that ". In addition, he wanted to make his daughter's reaction public: "We were lying on the couch and my daughter asked me if we were dead or alive".
After remembering the words of her daughter, the protagonist has collapsed and has expressed that she does not understand how they could do something like this: "My girl is her granddaughter, she's her niece. How could they have done that to a chunk of her blood. They wanted to kill my girl. My husband's brother came in and got into trouble with my girl. Then all the men came after me. They started stabbing, with scissors, he was cruel … He was getting up to speed. "
He has also ensured that his brother-in-law and father-in-law are in search and capture: "My family was screaming and the same neighbors called the police. The police came, saw the calico and went to get them. I gave them names and addresses, but they were gone, they are lost.".