Sarah Thomas, first female referee in a Super Bowl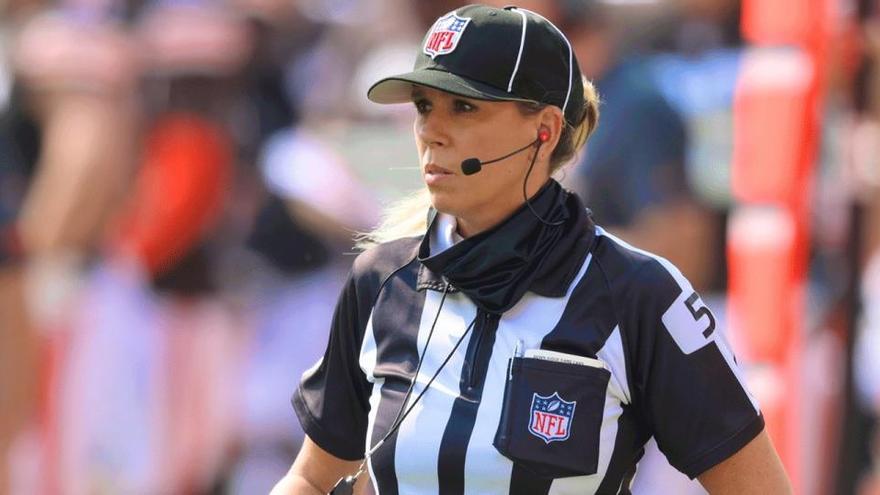 The National Football League (NFL) announced this Tuesday the refereeing team that will work during the match of the next Super bowland among the chosen is Sarah Thomas, who will become the first woman to do so in history of the biggest sporting event of the year in the country.
Thomas, who joined the NFL in 2015 as the first woman to work on the field, will be part of the team led by head referee Carl Cheffers.
Four other team members - referee Fred Bryan, linesman Rusty Baynes, side judge Eugene Hall and assistant judge Dino Paganelli - have worked at least one Super Bowl. Field Judge James Coleman was also elected.
The league selects its team of Super Bowl referees if they meet the requirements that are established for them to be chosen and that require a minimum of five years of experience and have worked for an entire season.
Thomas has already been in four playoff games in his six seasons with the league.
The person in charge of making the announcement of the election of Thomas was the executive vice president of operations of the NFL, Troy Vincent, who highlighted the great preparation and professionalism of the selected one.
"Sarah Thomas has made history again as the first woman in the Super Bowl. His elite performance and commitment to excellence have earned him the right to referee in the Super Bowl. Congratulations to Sarah for this well-deserved honor, "Vincent said in the statement.
Cheffers will work his second Super Bowl in five seasons, and he also served as Super Bowl LI crew chief.
The 55th edition of the Super Bowl will be played on February 7 in Tampa (Florida), at Raymond James Stadium, the home of the Tampa Bay Buccaneers team, which will play the National Conference Championship game against the Green Bay Packers on Sunday (NFC) and a win would place them in the fight for the NFL title in their own field.
The Buccaneers have this year's great acquisition of legendary quarterback Tom Brady.