Sarah Jessica Parker denounces misogynistic comments about 'Sex and the City' actresses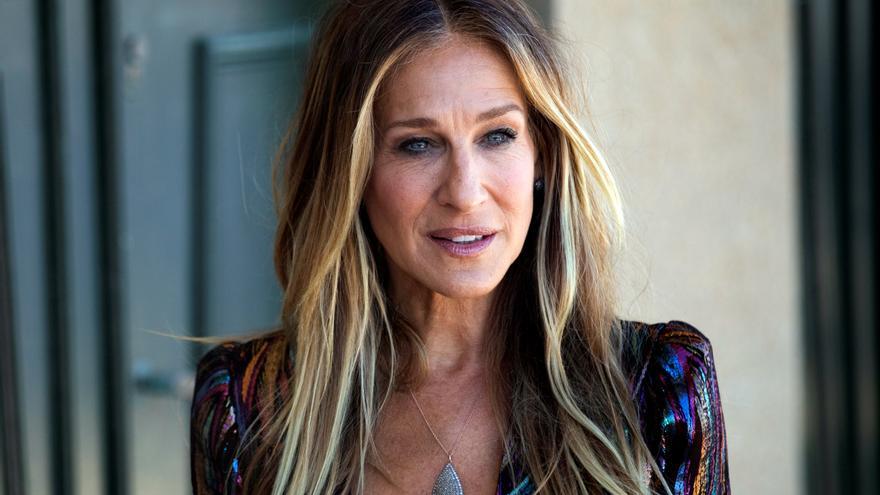 'Sex in New York' He will return with 'And Just Like That', a new series that will follow the adventures of Carrie (Sarah Jessica Parker), Miranda (Cynthia Nixon) and Charlotte (Kristin Davis) in the fifth decade of their lives. Following comments on her current physical appearance, Sarah Jessica Parker has responded publicly.
The actress opened up in an interview with Vogue. "There's a lot of misogynistic chitchat about us that we'd never hear from a man"he declared." 'He has gray hair, he has gray hair.' I'm sitting with Andy Cohen, his head is full of gray hair and he's perfect. Why is it valid for him? I don't know what to tell people, "he explained.
"Everybody has something to say: 'Has too many wrinkles, not enough wrinkles'. It seems that people do not want us to be comfortable with the moment we are in, as if they enjoy our pain being who we are now, if we choose to age naturally and not look perfect or if you do something and that makes you feel better "she lamented. "I know what I look like. I do not have any other option. What do you want me to do? Stop aging? Vanish?", he asked himself.
For his part, Nixon agreed with Parker on these comments, noting the importance of 'And Just Like That' portraying women in their 50s as sexually active, without feeling the pressure to add a younger character. "I like that we are not trying to rejuvenate the series. We are not including something like a 21 year old niece", he wielded.
Michael Patrick King, who was a writer and producer on 'Sex and the City' and serves as a showrunner on 'And Just Like That', also expressed his bewilderment at the response to the series. "When we announced 'And Just Like That' there were a lot of positive reactions, but also some wicked responses on the internet, people sharing photos of The Golden Girls. And I was like 'wow, so you're either 35 or you're directly retired and you live in Florida. There is no middle ground here, '"he declared.
'And Just Like That' comes to HBO Max in December 2021, although at the moment the exact day on which it will disembark on the platform is unknown.