Sara Socas ready to break "the glass ceiling" in cockfights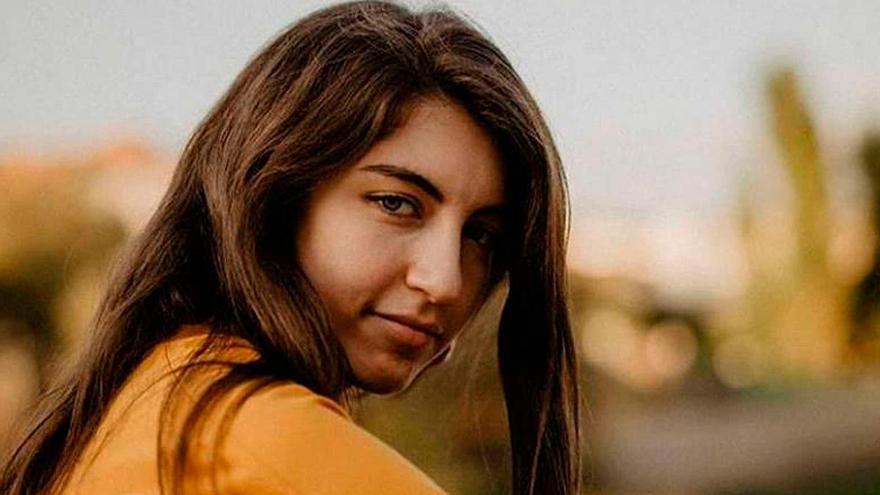 Sara socas is outlined in the face of Red Bull Batalla de los Gallos most atypical of its history without losing the sense of "responsibility" for "open a gap and tear down the glass ceiling" if she becomes the first woman to reach the National Final of Spain, which is celebrated this Friday.
Following Red Bull's decision to postpone the original date for both The last opportunity as well as the National Final, scheduled for October 16 and 17, to Friday 23 due to the health crisis, Sara Socas will try to make freestyle history in Spain in the strangest edition in recent years.
At 23, Sara Socas has gone from breaking in as a novelty in freestyle battles to consolidate as a phenomenon, and from feeling overwhelmed by the "burden of representing women in the movement" to carrying that "responsibility" with passion to "widen that gap," explained the Canarian in an exclusive interview with EFE.
At the head of this new generation of improvisers who have landed on the scene, such as the Argentine Roma or the Colombian Marithea, Socas may become the first woman in the history of Spain to qualify for the Red Bull National Final, a responsibility that "has long been a burden".
Despite his attempts in 2018 and 2019, this year he faces the most mature competition. "Instead of taking my situation as a motivation to take advantage of the opportunity, it ended up being a demotivation. I felt that I did not deserve it or I was only here for the fact of being a woman and I lost the desire," he explained.
For some time now, Sara has changed that mentality: "Now I am aware of my responsibility, but also of the possibility of being here and being able to do what I love. A laid back and confident Sara who feels good about representing what she stands for and helping bring down that glass ceiling".
"Instead of taking my situation as a motivation to take advantage of the opportunity, it ended up being a demotivation. I felt that I did not deserve it or I was only here because I was a woman and I lost the desire," she explains.
As a result of God Level's decision to include a female participant for each team in its competition, Socas believes that "women from all countries deserve to have their referents on stage": "I thought it wouldn't work, but then you receive an immense amount of messages, even from parents … And then you realize the importance of representation and visibility ".
"Many rappers are equal to each other and copy each other, for example, in terms of aesthetics. In that sense, the girls have something different to contribute. For someone else to go that is going to be the same … we go, "he added.
Sara confesses to having had "moments of doubt", of "stress and pressure", but he "really wants to go out to rap, even if it has to be without an audience": "It is a fundamental pillar in the action-reaction and the narrative of the battle, with influence even on the jury and on the motivation of competitors ".
But the Canarian takes this obligatory circumstance on the positive side, as "an opportunity to see who raps from the first 'bar' to the fourth": "Without an audience, no matter how good the 'punchline' is, there will be no noise to camouflage the filling ".
Regarding their expectations, admits that "the most beautiful thing would be to finish first." "Everybody wants to win, but being realistic and considering the return of Skone, the presence of Gazir or Blon, I think that a third place would be magical and it would make sure I was present next year," he declared.
In any case, he is content to "pass the first round", because "people are left with the one who has played a good role." "Nobody doubts that Blon is among the five best in Spain and has been going to nationals for years with mixed results," he said.
In addition, Sara took the opportunity to send a message to the media about the outdated conception that they have about freestyle today: "It is a most interesting culture. It does not go to the basic or humiliating insult, but it demonstrates intellect and very high interpretive abilities".
"It seems good to me that the media take into account the world of improvisation when reporting and look beyond the controversies and the virality of the dark side," he argued. "That mothers are not scared because their children do 'freestyle'. If they have the right references, everything will be fine", he concludes.