Santillana joins the Inspiring Girls Foundation to promote the scientific vocation in girls | Society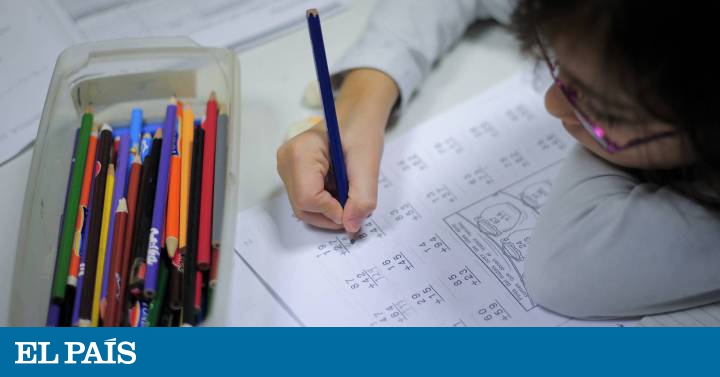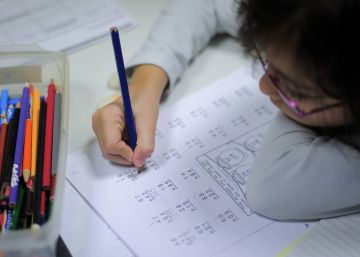 Santillana continues with his holistic approach to education. Through its training and employability platform Bejob, the textbook and other educational content publishing company will teach scientific and technological courses for girls between 10 and 15 years old. Santillana, owned by PRISA, publishing company of EL PAÍS, has joined the foundation dedicated to promoting the professional ambition of young women Inspiring Girls International in this project to develop STEM skills - English acronym for science, technology, engineering and mathematics - which will result in a series of workshops on technology, economics, environmental care and recycling, robotics and programming, among others.
The initiative of the project was born from the Inspirin Girls Club, launched last August by the homonymous foundation and Santillana with the aim of increasing, inspiring and strengthening the professional ambition of girls of school age, as well as their job expectations. The first phase of the activity plans to mobilize 200 participants from Madrid, Malaga and Zaragoza. Santillana and the Inspiring Girls International Foundation manage registration for these workshops, which take place on a Friday afternoon every month, throughout the academic year, through the project website.
Mariola García Arellano, director of Bejob and responsible for organizing the workshops, has described this project as "disruptive, a kind of 'technological miniMBA", in reference to the well-known postgraduate degrees. Among the contents that the workshops will address are the recycling of clothing, the development of the circular economy or the simulation of the creation of a company. "We want at the end of the course [the participants] to know how to take a simple solution to such a challenge," said the director of Bejob.
In Europe, only one in three graduates in Engineering and one in five in Computer Science is a woman, according to the data presented by the director of the educational portal. In Spain, according to data from the Ministry of Education, Culture and Sports, of every four engineering students, only one is a woman, although more than half of the university students are women. The parity of men and women in the digital industry would increase the GDP of the European Union by about 9,000 million euros annually, seg data from the European Commission.
Experts from four "fields of action" will participate in the development of the workshops in which they intend to train the participants: environmental, economic, social and technological. They will learn digital marketing strategies, how to make a website, how to design an app… how to find financing for your project through proper communication, "said García Arellano. For the president of the Inspiring Girls International this initiative puts girls in contact with "real professional women".