Santiago Segura, Tamara Falcó and Juan del Val will act as judges of 'The challenge'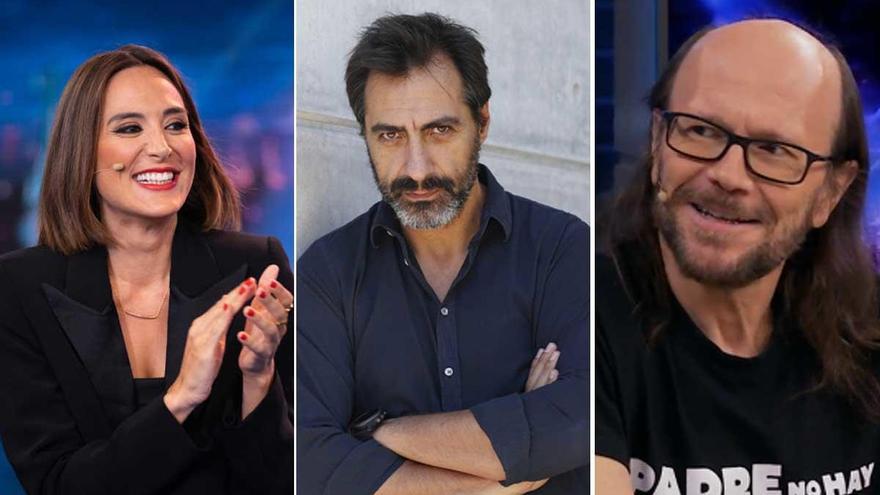 After the good performance of 'Tu cara me suena' and 'La Voz', Atresmedia has launched 'The Challenge', a new format produced by 7 and Acción that Antena 3 will broadcast in a few months and that has Roberto Leal as master of ceremonies.
This new bet, whose production was stopped last spring due to the coronavirus, has already started his recordings and has revealed the identity of the three members of the jury.
Tamara Falcó, Santiago Segura and Juan del Val They will be in charge of evaluating the results of the tests that a group of eight celebrities will undergo each week. Participants will have to perform at their best in some fixed tests that each broadcast will have and, at the same time, they will face difficult challenges for those who will have to train during the week.
In addition, in each delivery, the contest will have famous guests that they will have to face very high level tests for which they have been preparing, as is the case of Pablo Motos, who will sponsor the premiere of the contest.