Santander will not sponsor the League from the 23-24 academic year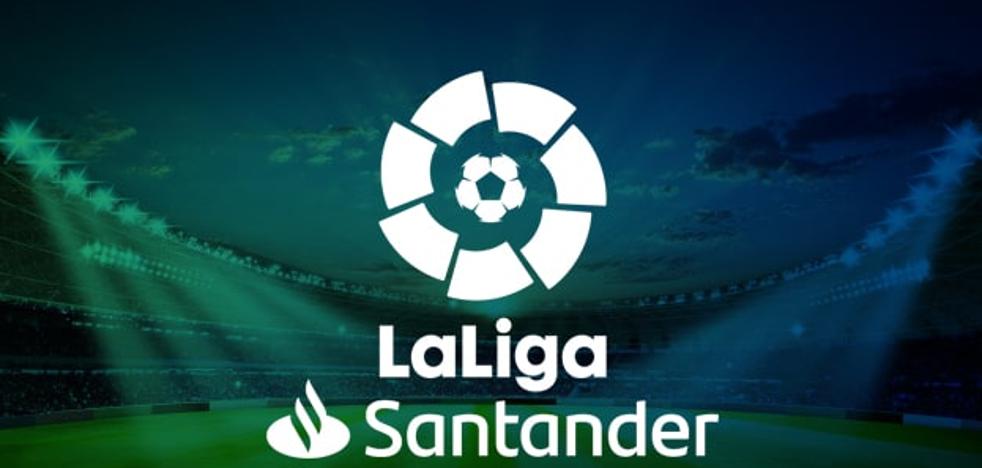 They end six years of close alliance, but will explore new forms of collaboration in common
LaLiga and Banco Santander have announced this Monday by mutual agreement to end the current sponsorship contract that the financial entity had with the competition since the 2016-17 season. The change, which will be effective from next year, is due to the joint decision to explore new forms of collaboration, both in common and with third parties.
In these six seasons of alliance, a relationship has been built that has transcended the mere official sponsorship of the League in the First and Second Division, for which according to some sources the bank paid around 20 million annually to the club's employers.
According to the statement issued by the body chaired by Javier Tebas, which will announce its new sponsor in the coming days, "there have been years of close collaboration between both teams, with a very high level of understanding and rapport that have allowed them to promote common projects as successful as LaLiga Promises (under-12 football) or the main sponsorship of the LaLiga competition».
One of the most iconic projects of this collaboration is, without a doubt, LaLiga Genuine Santander. So much so that both parties are working together on a model to continue sponsoring this competition, which has meant that LaLiga, together with its Foundation, is the first soccer league in the world to have a competition for soccer players with intellectual disabilities.