Santander provides 1,600 million for the coronavirus and cuts its profit by 82%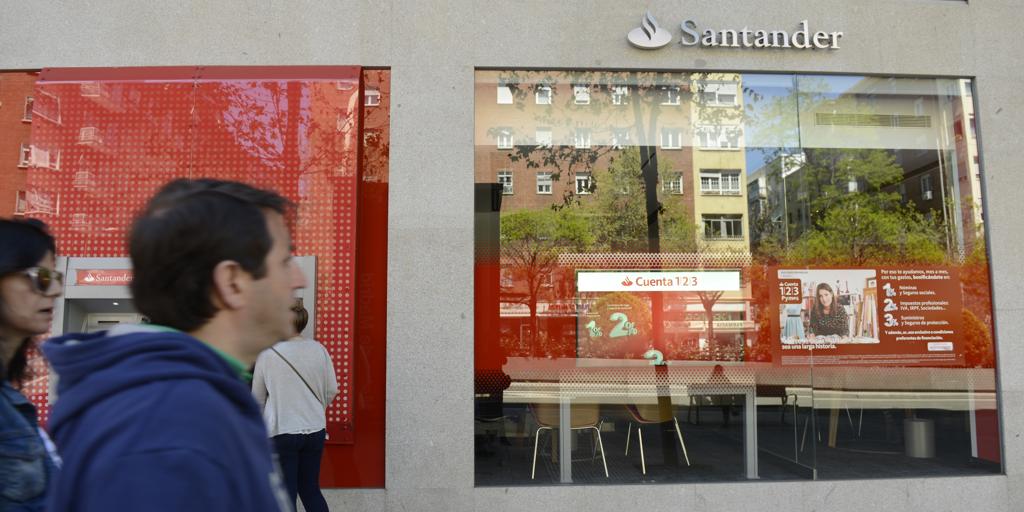 Madrid
Updated:
save

Santander has sacrificed most of its profit for the first quarter of the year to reinforce its balance sheet in the face of an increase in the delinquency of families and companies due to the coronavirus. The financial institution chaired by Ana Botín has provisioned 1,600 million euros for the economic deterioration expected as a result of the health crisis and has reduced its profits between January and March by 82%, to 331 million euros.
The bank had earned a total of 1.84 billion euros in the same period of 2019, and in the first quarter of this year the ordinary profit, without that provision, would have been 1,977 million euros, 8% more. Santander clarifies that until March the pandemic barely affected business – the non-performing loans ratio, in fact, continued to drop to 3.25% – but the magnitude of the provision against eventual losses made by the entity, which increases the ratio coverage at 71%, advances high credit defaults.
"Ordinary first quarter results have been good, with limited impact from Covid-19. However, the pandemic is causing a global health crisis and major economic and social problems, "said the president of the first Spanish financial group, Ana Botín, who in any case has reiterated that the group, which has already paid the dividend, will review its strategic objectives when the bank has «a more complete vision of the impact of the crisis». "Right now it is impossible to predict the final and more permanent impact that the crisis will have, but we are in a solid position," said the banker regarding the level of capital and provisions of Santander.
In any event, the accounts presented by Santander show a drop in all of its business margins as a consequence, in large part, of the impact of exchange rates. The interest margin fell 2.2% to 8,487 million euros; Commission turnover fell 2.7% to 2,853 million, and the group's total income fell 2.3% to 11,809 million euros. The entity compensated for this drop in turnover with a cost reduction of 2.9%, to 5,589 million euros.
Brazil It has once again been the subsidiary of the group that has contributed the most to the bank's ordinary profit, 694 million or 29% of the total, 10% more than in the first quarter of 2019. Now, the businesses in United States and Mexico, which represent 11% and 10% of the profits, improved their accounts by 46% and 22% respectively. In Spain, Santander's ordinary earnings fell 1% to 352 million, 14% of the total, and United Kingdom 27% sinks to 188 million, 8% of the group's results.