Santander earns 4,894 million in the first quarter, 33% more than in 2021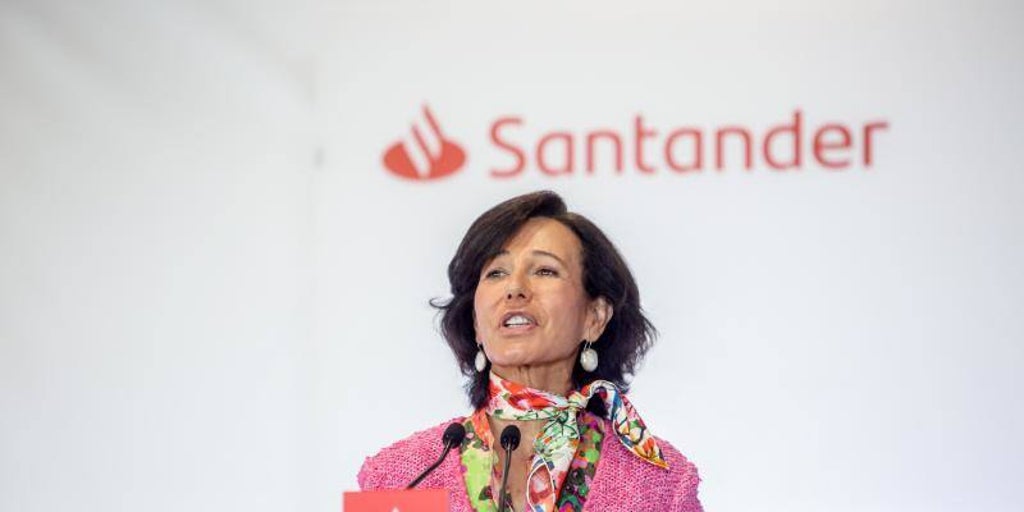 Banco Santander recorded an attributable profit of 4,894 million euros during the first half of this year, 33% more year-on-year (+21% in constant euros), after an impact of restructuring charges of 530 million euros in the same period of 2021, as reported by the entity this Thursday.
In the second quarter, attributable profit was 2,351 million euros, 14% more year-on-year (+2% in constant euros).
Between January and June, ordinary profit stood at 4,894 million euros, which is 16% more in current euros compared to the same period in 2021.
Ordinary profit before tax was €7,915 million, up 4% in current euros, while income tax was €2,374 million, resulting in an effective tax rate of 30%.
The bank has highlighted that the group's diversification continues to be a "great lever" for growth.
Thus, the ordinary profit for the period grew by 38% in Europe, to 1,839 million euros, and 7% in South America, to 1,946 million, while it fell by 10% in North America, to 1,578 million, due to the expected normalization of credit provisions.
Digital Consumer Bank, for its part, also strongly increased its ordinary profit (+16%), to 572 million euros.
"Going forward, the economic environment is likely to be difficult for governments, central banks, citizens and businesses. The banks continue to be part of the solution and, as up to now, we see the path of collaboration between all economic and social agents, and the banks as the way to continue supporting the economies and our clients", affirmed the president of Banco Santander, Ana Botin.
"We are investing in future-proofing and improving business connectivity to create customer and shareholder value. Despite the uncertainty and difficulties in the economywe are confident of achieving the 2022 objectives, while continuing to increase the tangible book value (TNAV) and the dividend per share in the medium term, after increasing by 9% in the last twelve months", he added.