Santander Bank today closes 176 offices for the ERE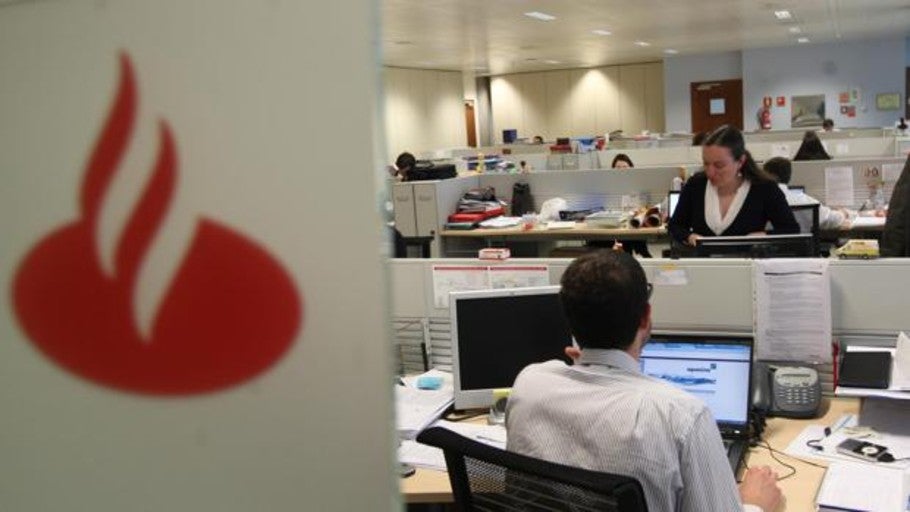 MadridUpdated:
Banco Santander advances in its closing of offices. A plan established in the Employment Regulation File (ERE) reached in June with the unions, which in addition to the closure of 1,150 branches, includes the output of 3,223 workers.
Thus, the entity chaired by Ana Botín Check out 176 offices today, just as I had anticipated. Two weeks ago he did it with another 86 stores, which will be followed by 164 on October 4 and 175 more on the 18th of next month.
A total of 32 offices will be closed in Castilla y León on Friday. The second most affected autonomous community will be Catalonia, with 26. Galicia (21), Andalusia (21), Madrid (18), Valencia (17) and Murcia (17) will follow. Aragon, Navarra and La Rioja will have eleven fewer branches. Baleares will suffer seven closures, and Basque Country, four.
Likewise, three offices will be closed in each of the regions of the Canary Islands, Cantabria and Asturias and Castilla-La Mancha, while four branches will be closed in Extremadura.
Popular Integration
The bank said it would begin executing this plan after the technological integration process of Banco Popular branches in the group was completed, which took place last July.
In any case, the entity carried out the closure of 116 offices in the months of May and June, but in this case they were branches that were closed in pilot territories or because their business was limited and transferred to collaborating agents, according to the sources consulted.
Adding all the closures announced and executed, the closure of 433 more offices would still be pending, which must be executed before the end of the year 2019.
Banco Santander and the union representation signed last June an ERE that includes the closure of 1,150 offices, the termination of 3,223 jobs and early retirements since age 55 with between 75% and 80% of salary, depending on age.
The term of adscriptions is structured in three groups. Santander has not yet provided figures on accessions, but the unions estimate that some 2,000 people have already signed their adhesion to the ERE.
For central services, corporate center and intermediary structures, the term of affiliation ended on July 19 and was executed that same month.
In the case of a commercial network, the deadline to subscribe is November 15 and the execution date until December 31, while for the areas of human resources, network control, retail care unit and risks, the deadline for To join is January 31 of next year, with an execution date of March 31, 2020.
ERE conditions
To cover the extinctions, Santander offered the Employees between 55 and 61 years of age pre-retire with 80% of the pensionable salary or with 75% plus 60% of the voluntary supplement, while those over 62 will be paid the equivalent of 20 days per year worked, with the limit of an annuity, and without premiums.
The group between 50 and 54 years old may leave the entity with 60% of the pensionable salary of six annuities and a maximum cap of 380,000 euros, without unemployment discount and with a special agreement with Social Security up to 63 years, up to date a maximum of 3%.
This group will also give voluntary premiums of 2,000 euros for each full triennium worked, an additional premium of between 5,000 and 30,000 euros depending on their seniority and another of 15,000 euros.
As for workers 49 years of age or younger, or those who are older than 15 years old, extinctions will be accompanied by compensation of 40 days per year worked, up to a maximum of 24 monthly payments.
This group will also have voluntary bonuses of 2,000 euros for each triennium of seniority and others between 5,000 and 30,000 euros depending on the years in the bank.
. (tagsToTranslate) close (t) offices (t) santander



Source link