Sandro has to be stopped because of his desire to play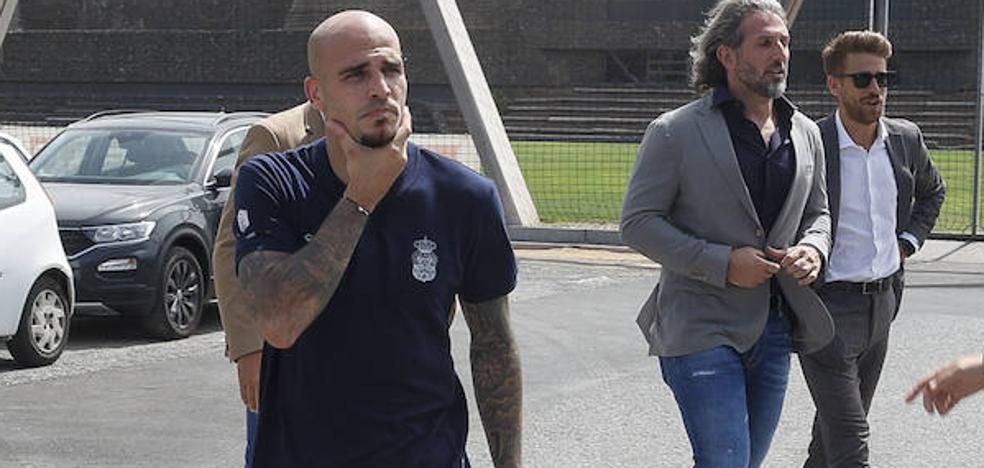 football
It has been more than three months without minutes of competition in the legs and will follow a set-up plan like Vitolo to avoid risks
Sandro Ramírez is having to be stopped by the desire to play that invades him. "If it's for me, tomorrow I'm available," he said in his presentation in an illustrative way. With the season underway, the newly incorporated attacker tries to shorten the time for his adaptation to the competitive rhythm that his teammates already have.
Sandro comes from exercising alone in Huesca, without minutes of friendlies in his legs, and with a few accumulated weeks of enormous emotional tension while his pass was managed. "It was complicated," he admitted when referring to this interim in which it was news for everything except his merits.
Already where I wanted to be,
it's up to García Pimienta to manage Sandro's anxiety to start justifying himself. The technician has a waist in these matters,
as he has been demonstrating with Vitoloa similar case of a player with a halo and whom they have had to stop and "without a deadline" for its staging.
Despite the fact that Vitolo entered the first call, Pimienta warned that it was more a matter of adaptation than destined for real fire.
It is about avoiding unnecessary risks in August. And just as there is no intention to jeopardize the integrity of Vitolo in the short term or that of Viera, Convalescing from a puncture that threatened to break, dangers will not be assumed with a Sandro who needs, at least, "a couple of weeks of intense collective training", a forecast that they handle in the coaching staff.
Thus, his presence against Andorra next Monday does not fit, except for a major surprise, in the coach's plans, reluctant to unnecessarily expose footballers who need more workload. Furthermore, in this specific case, the risk of injury is more than evident in the absence of a defined physical plan.
Likewise, Sandro admitted it in an exercise of honesty and knowing that he cannot privilege his wishes to the logic that is imposed now.
With more than three months without playing a game (he had fifteen minutes at the end of Getafe's campaign against Elche on May 22), he has days ahead in abundance to be shown progressively, without precipitation of any kind. And in the short term, what he has to do is accumulate sweat, define his muscles and take the pedal stroke from the group with sessions in which there are disputes, physical demands and speed in all areas. It will be then when his time comes. Not before.