Sandra Golpe: "We cannot tolerate a poster like Vox's or that we can point to journalists"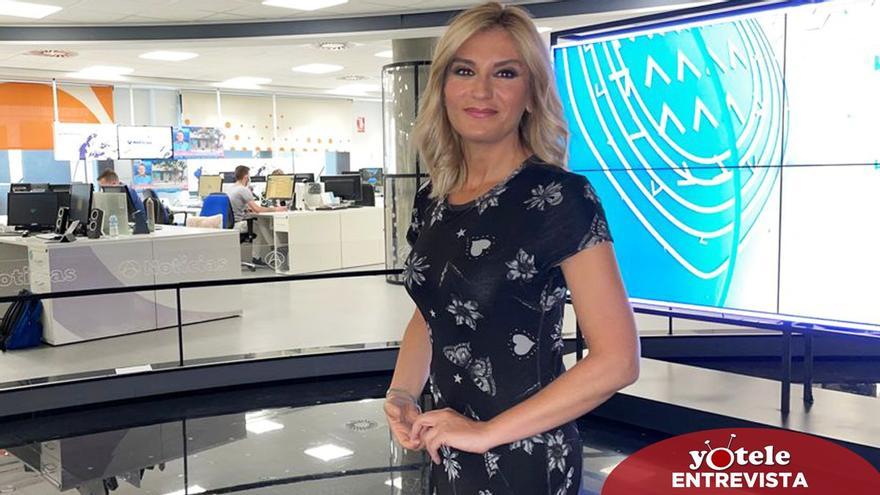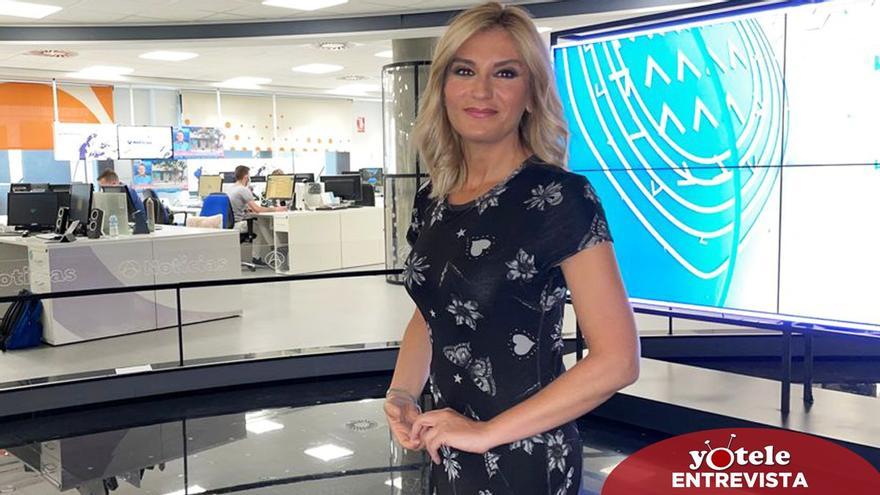 The news of Antenna 3, captained by Santiago Gonzalez, have added three years and nine months of strong and uninterrupted audience leadership in April. A domain that began when Sandra blow He was in charge of the desktop edition alone, in September 2017. The journalist takes stock of the sweet professional stage she is going through.
In April, you completed 39 months as the leader of the desktop news. Have you gotten used to success?
When you've been in a relevant position for several years, you may be tempted to relax a bit. And it shouldn't be like that, because the viewer deserves excellence every day. I would be lying to you if I told you that I don't peak if one day we go down, but we are fortunate that the public continues to choose us in a majority.
Do you remember how were the first days when you started directing and presenting the desktop newscast alone?
We were the last of the table. We made 14% and today we almost reach 23%. I have ruined to bring cakes, tapas and other things to celebrate each goal achieved.
It seems that you have managed to generate a habit in the viewer …
The brand has gained prestige and when something happens, the viewer stays with Antena 3 Noticias. It is one of the greatest pride that can be had, our team medal.
With your newscast, there has been an evolution of the traditional format, with more dynamism and participation from your team on screen.
I try to give everyone a place on the screen. I am the common thread but I give prominence to my colleagues who want to make an image. That motivates them, it is a way of teaming up and they also deserve it.
The competition looks at you askance, aesthetically and format …
That is a pride. We watch what others do because they always have good ideas and you should never lose sight of what they do, even when you are ahead.
How is your newscast different from Vicente Vallés?
At three in the afternoon the information is happening. There are a multitude of things that are happening at that moment or are going to happen and we will know the response live. The idea is to make a news program more dynamic and fresh with more direct points in which you will not find the opinion. The night invites more reflection.
Possibly, Vicente Vallés is the most noted journalist in recent months …
That he deliberately goes for certain communicators because his way of interpreting the news is not yours seems to me fascism. The anti-fascist is not the one who throws cobblestones at a rally or violates freedom of expression. That's another thing.
In the news, the number of infected and deceased by coronavirus, but it seems that it is no longer surprising …
It's like that and I feel sorry for it. We have internalized that reality but there are still thousands of families suffering, we cannot forget it.
Do you think things could have been done better in terms of managing the pandemic?
There is a general confusion that begins in the EU. I think they could have done better. And government management has not helped, it has generated pandemic fatigue and boredom in the population with respect to its politicians.
How have you lived this electoral campaign in the Community of Madrid?
We will remember it as the campaign of bullets, threats and polarization. We have seen stones at rallies, incorrect posters like the one in Vox and, again, videos of We can pointing out to journalists that they cannot be tolerated. And we have told everything. I am not surprised by the public disaffection towards politicians. Red lines have been crossed in this campaign.
Would you accept to make the leap into politics if they proposed it to you?
My father told me when I was little that I was going to be president of the government. Now he tells my son. I do not see myself in any way, but the truth is that we need other politicians. I envy Germany, because in a crisis situation, parties of all political signs unite and agree on the essentials. There are many civilized countries that have coalition governments of the left and the right. Here it seems that we are looking askance at the Civil War and historical memory. Spain also deserves a political consensus.
Do you see yourself retiring presenting newscasts?
Examples such as Matías Prats and Ana Blanco will be counted with the fingers of the hand in the future. Hopefully I can retire fully as will happen to Matías and doing a job on the front line.
And the possibility of making the leap to entertainment?
Since you never know what is going to happen to you, I don't even dare to think about it. One of my challenges is enjoying the present. I live with a philosophy of doing my best because I am a very perfectionist and I am constantly under stress so that teamwork goes well. It is true that I have other concerns because I do not see myself retiring making the news. I would like to do other things, but I don't know when. Right now I am privileged and I hope to continue living from this wherever I am, to continue learning and having fun with work.
Do you follow a special competition program?
I follow everything. Even the gossip magazines. I see an autonomic as it can be Telemadrid and also Ana Rosa Quintana, Risto Mejide or Joaquín Prat and Mónica Sanz in 'Cuatro al día', to name a few examples.